Plusnet advertise some of the UK's cheapest broadband. Their Value deal is just £5.99 a month.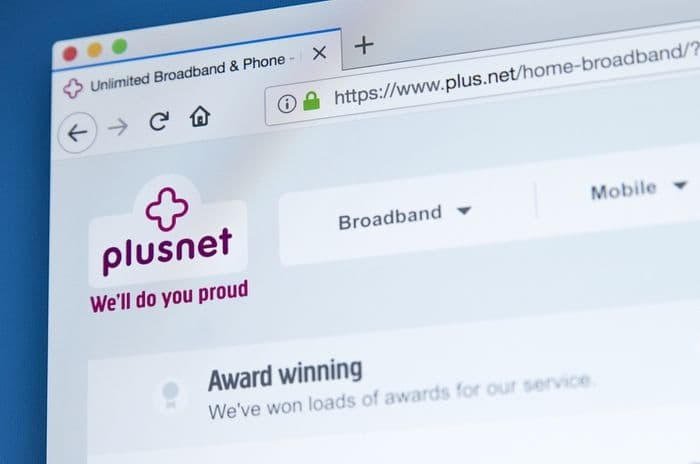 Credit: chrisdorney/Shutterstock.com
But there's a reason they can keep prices so low: geographical pricing.
How does the broadband postcode lottery work? And is it fair for ISPs to use geographical prices in their advertising.
Plusnet's prices
Plusnet may not be a well known broadband provider but since their conception in 2000, they've collected a whole host of awards, including Best Consumer ISP at the 2008 ISPA awards.
Price makes up a large proportion of their popularity.
As we noted above, the Value package is currently just £5.99 a month for 8Mb with 10GB of usage a month, free connection and a free wireless router.
As we'll see, however, Plusnet Value customers who are not in the provider's low cost area will have to pay £11.99 a month after the first 3 months.
It's the same story with all of Plusnet's broadband deals: simple, low pricing but not for everyone.
Geographic pricing
Plusnet can offer such cheap prices thanks to an update in the regulation of telephone exchanges introduced by Ofcom in May 2008.
The Ofcom rules split exchanges into three groups or markets.
The largest group are market 3, exchanges where four or more ISPs are operating.
Around 64.4% of UK households are served by a market 3 exchange and the category is practically ubiquitous in big towns and cities.
Market 2 are slightly competitive - one to three ISPs will serve the area - while those served by market 1 exchanges get the worst deals.
In those areas only BT Wholesale is available.
Usually broadband providers offer their main deals to everyone in market 3 and market 2 areas and slightly more expensive deals like O2's Access for market 1 areas where they're just selling a repackaged version of BT Wholesale.
However, Plusnet's cheapest deals are only available in market 3 exchanges where the price of supplying is lowest.
Essentially, they're passing on the cheaper prices they pay BT to use the network.
Is it fair?
From Plusnet's point of view it makes sense to pass on the discount they gain from serving a market 3 exchange to customers.
It's a little surprising that other providers don't do it.
We guess that other ISPs don't price this way because they're older and it'd mean a big change in the way that they do business even though pricing this way does make a lot of sense.
In addition, Plusnet currently focus their marketing efforts on London where almost all exchanges are in market 3. Therefore, they're not losing out on that many customers by largely sticking to that one category.
On the other hand, it means that the 13.7% of UK premises served by market 2 exchanges have to pay more.
Not only is that annoying on an individual level it means that consumers in those areas are being presented with potentially misleading price points from Plusnet.
That could get the provider in trouble with Advertising Standards Authority (ASA) in the future.
However, the situation isn't that different to that already faced by those trying to get broadband in the countryside who are served by market 1 exchanges.
With every provider except BT they're already paying a premium for their broadband based on their postcode.