Customers urged to make use of new cash ISA limits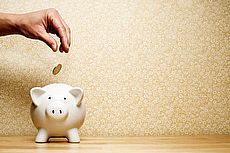 ©iStock.com/urbancow
PEOPLE haven't taken full advantage of the higher yearly cash ISA limit since it came into effect in July 2014, according to figures released by Santander.
By April, the average deposit for the 2014/2015 tax year is expected to be just £4,210 - a mere 28% of the new £15,000 maximum allowance.
And as a result, people are potentially being taxed £1.2 billion more than necessary by not using up their available tax-free allowances, according to Prudential and unbiased.co.uk.
People are being urged then to deposit as much as possible before the 2014/2015 deadline of 5 April.
Saving a little more
Santander's figures suggest people will deposit a total of £10,054 on average into their cash ISA accounts by the end of the 2014/2015 tax year.
And one fifth of those who are aware of the maximum limit say they're saving more because of it.
But the amount people save in ISAs varies greatly across the country - the table below shows the difference in cash ISA values and the average amounts people deposited throughout the UK.
| Region | Average total amount currently deposited into a cash ISA | Average amount to be deposited in the 2014/2015 tax year |
| --- | --- | --- |
| North East | £6,180 | £4,184 |
| North West | £7,248 | £3,537 |
| West Midlands | £9,046 | £3,809 |
| Scotland | £9,583 | £3,506 |
| South East | £9,763 | £4,690 |
| Northern Ireland | £9,970 | £4,590 |
| East Midlands | £10,340 | £3,873 |
| South West | £10,874 | £3,732 |
| Yorkshire & Humber | £11,037 | £2,959 |
| East of England | £11,282 | £3,591 |
| Wales | £11,642 | £4,890 |
| London | £13,692 | £6,565 |
SOURCE: Santander.
Most regions are clearly not putting away anywhere near the maximum allowance. Those in Yorkshire and Humber have deposited the smallest amount over the tax year despite having one of the highest average ISA values.
And while Londoners will put away £800 more than they could have with the previous limit of £5,760, they're still far short of the maximum allowance.
Unaware?
Santander have also suggested there could be a problem with awareness; as many as 74% are either unaware of the increased limit or are mistaken about how much the limit is.
So, it could be that people aren't saving more because they're unaware of the new £15,000 yearly limit on tax-free savings.
But ISA deposits have been slowing down for a while now and, as in the graph below, the amount deposited in ISAs actually dropped slightly during 2013/2014.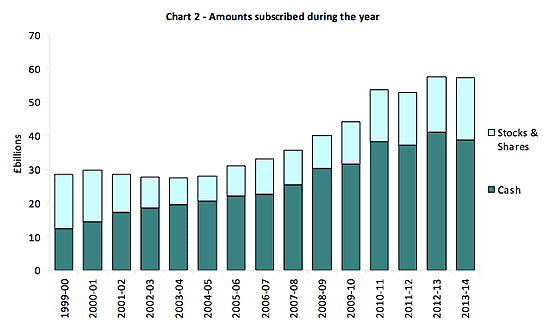 SOURCE: HMRC, Individual Savings Account(ISA) Statistics. Available here [pdf]
So it might take more than increased awareness of the new limit for people to suddenly start depositing huge sums into their ISAs.
Prudential and unbiased.co.uk say putting savings in standard instant access savings accounts rather than ISAs is a "waste" of tax.
But with ISA interest rates continuing to fall, people may be looking at other ways to beef up their savings.
Some may be moving their savings around to chase higher rates and using alternative options like high interest current accounts for example.
Best low interest
As the 2015/2016 cash ISA season opens, the best two-year fixed rate is just 2.1% AER and rates remain relatively low across the board, giving little incentive to put more away.
Given this years' offerings then, it might be hard to believe average interest rates on ISAs were around 5.1% across all banks back in 2012.
Now, as in previous years, Santander are offering one of the highest interest rates at 2.0% AER fixed for two years. This rate's available to existing 123 current account or credit card holders.
But the highest two-year fixed rate of 2.1% AER is offered by two banks - Yorkshire Bank and Clydesdale Bank.
So far the best rate for an easy access ISA is 1.5% AER; offered by Santander, The Post Office and Skipton Building Society.
During 2014/2015 Santander offered a two-year fixed rate of 2.3% AER - but this time such a rate is only available on a five-year fixed ISA from Leeds Building Society. It's also the highest rate among all banks.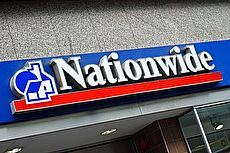 16 November 2017
13 November 2017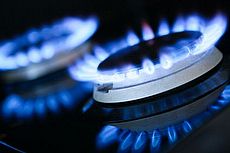 8 November 2017
Follow us or subscribe for FREE updates and special offers