Lovefilm by Post subscription fees rise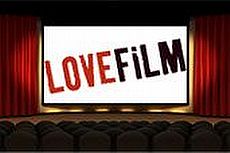 AMAZON have announced that prices for their DVD and Blu Ray by post rental service, Lovefilm By Post, will change from next February.
Customers will be moved onto one of three different subscriptions, with prices ranging from £4.99 a month to £11.99.
The news of the price rises comes not long after Amazon implemented what amounts to a ban on sales of Apple TV and Google Chromecast streaming media devices through the site.
Both steps have been criticised for being overly pushy ways to get more people to move to Amazon Prime Video, and ideally through their Amazon Fire TV box or stick.
You still watch DVDs?
At the moment Lovefilm by Post subscribers pay up to £7.99 a month for unlimited DVD rentals, based on having a maximum of two discs at home.
People with Amazon Prime memberships, or who also pay a monthly subscription for Prime Video, pay slightly less, at £6.99 a month.
From February next year, those who still like receiving something other than bills through the post will be expected to pay:
£4.99 a month for two DVD rentals per month, with one disc at home at any time
£8.99 a month (or £7.99 for Prime members) for four DVDs per month, with one disc at home at any time
11.99 (or £9.99 for Prime members) for unlimited rentals, with two at home at any one time
A few years back, Lovefilm customers could expect to get a certain amount of streaming included with their postal subscription - and at least one of the deals they offered allowed users to have up to three DVDs at home at any one time.
While they would have to pay to stream newer or more popular titles, there was a pretty good range of content included in the regular monthly subscription.
But when Amazon bought Lovefilm the emphasis started to shift. The maximum number of discs customers could have at home at any one time was reduced from three to two.
Then the streaming service was expanded, and separated - and postal subscription customers found themselves being signed up, and charged £5.99 a month for it, whether they'd previously used it or not.
What Lovefilm customers get now
If they chose to stick with the service - and the extra subscription fee - the newly converted Prime Video customers were given access to the whole of Amazon's on demand video library.
Those who became full Amazon Prime members for £79 a year - which at the time simply offered free first class delivery - were given a discount on their Lovefilm by Post subscription, as mentioned above.
Given the difference in the amount of content available for the price, a large proportion of people switched to the streaming service completely.
Many of those who stuck with the postal service are those for whom a streaming service may have appealed, but it just wasn't practical - a slow or unreliable broadband connection has been cited by many.
Despite the forthcoming price rises, Lovefilm subscriptions will still be about the same price as those of the only other big DVD rental company left in the UK, Cinema Paradiso.
Cinema Paradiso have the edge in terms of the number of titles - 80,000 compared to around 70,000 - and the range of their collection, with far more in the way of world cinema.
Their two-disc unlimited package is practically identical to that Lovefilm will be offering from February - but they also offer slightly more flexibility over the number of DVDs people can rent per month, or the chance to have three discs at home:
£6.98 a month for four DVD rentals per month, with two discs at home at any time
£9.98 a month for six DVDs per month, with two at home at any time
£11.98 a month for unlimited rentals, with two at home at any one time
£19.98 a month for unlimited rentals, with three at home at any one time
What about the streaming?
Finally, there's a new twist in the tale of how Amazon are dealing with rival streaming media devices.
As we reported last week, the online giant recently stopped selling Chromecast streaming devices, and are refusing to stock any of the new Apple TV boxes, on the grounds that the rival devices don't "interact well with Prime Video".
At the time the ban - because they've told third party sellers they can't sell them either - was announced, it looked very much like it was a somewhat heavy handed approach to trying to keep a lid on their main competition.
After all, they were still selling other devices that didn't support Prime Video somehow, most notably the various Roku boxes.
Roku sell the most streaming media devices per year in the US. They're not so well known over here, but their boxes and sticks include access to almost all the big name streaming content providers - whether free or paid for.
All the terrestrial catch up TV services are on there. Netflix is on there, Now TV is on there; Youtube, Spotify and Vevo are on there. Amazon Video were notable only by their absence - until today.
Roku have confirmed that Amazon's on demand service is "now available on all Roku streaming players in the UK" - making them much less of a rival provider.
The exception to the above is the Roku-made Now TV boxes.
Meant primarily to give viewers access to Sky's own on demand service, Now TV, they don't include Netflix - because that would be giving space to the competition. So it seems unlikely we'll see another of their rivals appearing on the budget smart box any time soon.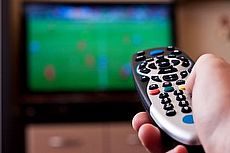 15 November 2017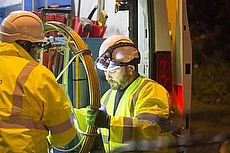 10 November 2017
9 November 2017
Follow us or subscribe for FREE updates and special offers