Amazon's Apple TV ban: Streaming's just got serious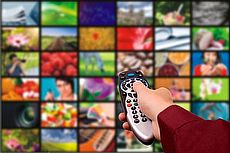 WITH the new Apple TV box now on sale in the UK, the streaming content competition has taken an interesting turn.
Early last month Amazon announced their intention to remove Apple TV and Google's Chromecast from their online stores, and ban third party sellers from selling them too.
The ban came into effect last week - just in time to make sure the retailer wouldn't have to sell any of their rival's new devices.
At the same time they announced new prices for their Lovefilm by Post service, in what's being seen by many as a fresh attempt to push people towards their Prime streaming service.
Lovefilm and Amazon Video
Interaction, or competition?
Amazon said they took the decision to stop selling Apple TV and Chromecast because those devices don't "interact well with Prime Video" - in other words, their "increasingly important" video streaming service is lacking a presence on the two devices.
The ban came into effect last week. It is still possible to find Apple TV on Amazon but it's the old version, being sold by third party suppliers, and the results are very limited - even when searching specifically for "Apple TV".
Searching for "Chromecast" only brings up a list of accessories, and lookalikes that lack the functionality of the Google device.
Anyone heading to the online retailer's streaming media player storefront would be forgiven for thinking the devices don't exist - although other devices, like the Roku-made Now TV boxes, and Roku itself, also lack the ability to stream Amazon Prime Video.
Roku who?
In 2012, there were only really two names in the competition in the US: Roku and Apple TV. Roku were miles ahead of their closest rival - but while they're still the most popular streaming media device, Chromecast and Apple TV have closed the gap considerably.
Amazon Fire is a very recent entrant to the race; they've leapfrogged other providers, but last year they were still in fourth place with just 10% of streaming device sales.
Over here, streaming media devices are still quite new, which means Roku aren't so well known, and many would-be streamers are looking at devices with more familiar names and operating systems - and that means Amazon, Google, and Apple.
Apple TV has been available for a few years, but it's not had the same kind of success as their other devices. That's partly because it was basically a conduit for showing the content people already had on their iPhones, iPads and Macs, on their TV, with access to a few other services like Netflix and Youtube.
The new version has undergone various changes, not least being made much more app-friendly so that users can do much more with it - but some of the apps we'd expect - or hope - to see on the new Apple TV are missing as yet - there's no BBC iPlayer or ITV Player.
But of the big streaming services, only Amazon Prime Video is missing. Netflix is present and correct - and Sky have scored a bit of a coup by getting their streaming service Now TV included from the off.
That's because Now TV doesn't just stream on demand content, but live TV from a selection of Sky's entertainment channels, and all seven Sky Sports channels, making them the only British broadcaster it's possible to watch live on Apple TV - for the moment at least.
TV the new way
In some ways, the device doesn't matter - we can sign up for all the biggest streaming services, and watch their content, online.
The fight here is really over who gets control of our TVs and what we watch on them.
Older viewers still like their traditional linear television - EastEnders is on at 7.30pm, Holby City's on at 8pm, and then should we watch River or Lewis at 9pm?
But younger viewers are watching less traditional TV and using the big screen in the corner of the room for other things as well - which makes the choice of streaming media device vastly more important.
It's like picking a smartphone - Apple versus Android versus A N Other - all over again.
With the introduction of Fire TV 4K earlier this year, Amazon obviously want to push their own technology and services.
Too far?
They're not the only ones attempting to limit access to rival streaming services, but the removal of their two biggest competitors from their store does seem overly harsh.
Perhaps the closest parallel is with the above mentioned Sky, who are the only pay TV provider that don't offer access to Netflix. They're adamant that they have no plans to do so either, instead flagging up the Sky Store and their box set collections.
And as we explain in our review of Now TV, it's Sky TV for those who don't want to get Sky TV - so while Netflix appears on Roku boxes, it's unlikely to be on the Now TV branded version of the box any time soon.
But while they might not be keen to include rival streaming services in their own packages, Sky have at least seen the wisdom (if sometimes grudgingly) in allowing rivals access to their content.
Sky Sports and Sky Movies are available from all four big pay TV providers, after all - and that's despite Sky Sports being a big factor in the satellite broadcaster's growth in past years.
Expanding Now TV to other streaming and smart devices seems like the obvious thing to do - at least until Amazon start to get nervous about them as well.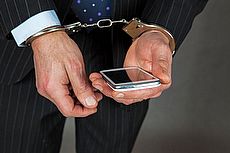 23 November 2017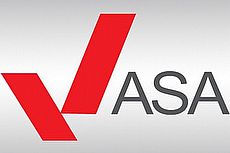 23 November 2017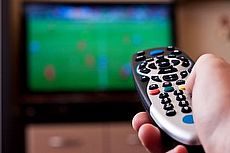 15 November 2017
Follow us or subscribe for FREE updates and special offers