HOUSEBUILDER Taylor Wimpey have apologised to customers and set aside £130 million for compensation, following widespread criticism of leasehold agreements that force homebuyers to pay double the amount of ground rent every 10 years.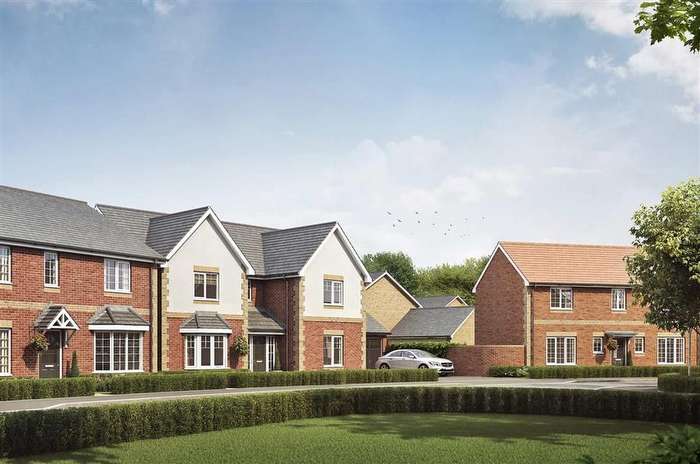 Source: Taylor Wimpey
A rising proportion of new build homes are being sold as leasehold properties, which means that homeowners have to pay a yearly rent to the owner of the land on which their properties sit.
While ground rents are relatively nominal at first, they can soon rise to high levels, in many cases making it very difficult for owners to sell their homes. At the same time, "freeholders" - those who own the land - ask for a high price if owners wish to buy the land themselves, putting many people in an impossible situation.
And while Taylor Wimpey have apologised for how their leaseholding contracts have been handled, the whole scandal may be a grim indication of the future, insofar as the Government's aim to build more "affordable" homes may result in more housebuilders selling off freeholds to investment companies in order to finance cheaper housebuilding.
Doubling of annual fees
This possibility is suggested not just by Taylor Wimpey's actions, but also by the fact that many other construction companies are also selling freeholds for finance (and profit) purposes.
"Homebuyers have been systematically cheated by Taylor Wimpey - and developers who imitate it with these onerous lease terms", said Sebastian O'Kelly of the Leasehold Knowledge Partnership, a group which campaigns on behalf of leaseholders and helps them buy their freeholds.
Not only have they been cheated, but they've been left with multiplying ground rents that O'Kelly referred to as "wealth erosion on a massive scale, which has fallen mainly on young first time buyers and their families".
In many cases, these ground rents can double every 10 years, while the leases they form a part of can last for anything from 125 to even 999 years.
Such doubling would mean that for a house with an initial annual ground rent of £250, a homeowner would end up paying £157,500 in total after the first 60 years, as pointed out by Sir Peter Bottomley MP in a December Commons debate.
Permission
Because ground rents can grow so high, leaseholding homeowners understandably look into purchasing the freehold to their homes. Yet these can often be too expensive for them to afford, with one leaseholder interviewed by the BBC in February reporting that she was asked to pay £32,000 for her freehold.
And since they don't own the land on which the home has been built, they also need to gain permission from the freeholder to build extensions and conduct other kinds of work.
We've listened to the concerns and difficulties that some of our customers have faced as a result of their doubling lease and taken action to put it right. We are sorry for the worry this has caused them.
Spokesperson, Taylor Wimpey
For example, during the December Commons debate, Justin Madders MP related the story of one of his constituents, who was charged a fee of £333 for wanting to extend her property, and then charged another fee of £2,440 for the same permission.
It's precisely because of such charges that Madders ended up describing the current trend of selling leaseholds as "nothing less than racketeering [that] should be stamped out".
Financing the industry
That it should be stamped out is supported by the fact that, in 2016, 43% of all new builds in England and Wales were registered as leasehold.
This is a big percentage, representing an increase over the 15% of all homes in England and Wales that are currently leasehold, and suggesting that this 15% is likely to increase as more new builds come onto the market.
And given that the Government is currently pushing hard to encourage more house building, it's possible that the number of new homes sold as leasehold will increase.
That's because the separate selling of freeholds is worth as much as £500 million a year to the building industry, a figure which helps firms to finance new construction projects and to sell new homes more "affordably" to the public.
And because the UK is in the midst of a housing crisis, there's a particular demand for cheaper homes. This arguably makes it more likely that building companies will auction off freeholds to private companies, so as to be able to afford to build and sell houses at lower face values.
Slithers of hope
However, such a likelihood isn't set in stone, and not only because the current stock of housing has stopped rising so quickly in price. Taylor Wimpey, for instance, have told us that they "have recently decided that all future sales of Taylor Wimpey houses on new developments commencing from 1 January 2017 will be on a freehold basis".
In other words, they'll be selling the land and property of new builds together from now on, except in cases where they don't already own the land/freehold themselves (it's not clear what proportion of their portfolio falls into this category).
This is reassuring news, as is their promise that they're "working hard with the freeholders to convert our customers' doubling leases to ones that are significantly less expensive."
Of course, the question remains as to whether other building companies will follow their example. For now, it seems as though most aren't, and that there remains a risk that the UK's bid for more affordable housing will leave a generation of frustrated leaseholders in its wake.