Government attempts to fix housing system by speeding it up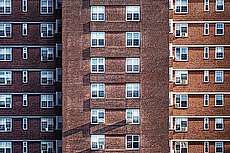 ©Vladimir Kudinov Source: pexels.com
THE Government have released their much-anticipated white paper on the UK's housing market, which promises to help with the construction of new homes by making the planning process simpler.
While they've presented the paper as part of their efforts to fix our "broken" housing system, most of its recommendations simply revolve around making this system work faster and more efficiently.
From making sure that councils have "up-to-date" housing strategies, to "tackling unnecessary delays caused by planning conditions", not only are such recommendations targeted on reinforcing the current system, but many involve non-binding "expectations" and "encouragements" to build more homes.
As a result, the paper hardly represents a radical departure in the UK's housing policy, even if it does contain a few more novel suggestions as to how this policy could be more effective.
Prefab homes
Home guides
Are you as energy efficient as
possible
?
A
closer look
at the Green Deal
Help to Buy: what's it all
about
?
How
to get a grant to insulate your house
For one, it seeks to make it easier for small and medium-sized construction companies to build new homes, and to weaken Britain's reliance on larger firms and housing associations for its dwellings.
It aims to do this partly by providing financial backing for SME construction firms via the £3 billion Home Building Fund. In particular, one third of this fund will be directed towards short-term loans which, the Government expects, will enable some 25,000 new homes to be built before 2020.
These will be built not only by SMEs, but also by so-called "custom-builders and innovators". For the most part, what this means is that they'll be building prefab homes, which can be put together more cheaply and quickly than traditional on-site builds.
This turn towards prefab homes is perhaps the most innovative element of the paper, especially since the UK is building too few new homes, on the one hand, and too few affordable homes, on the other.
However, given that the often intimidating price of housing in the UK isn't simply about the inherent cost of building a home, but also about the demand for housing, it can't be taken for granted that prefab houses will lower house prices just because they're cheaper to build.
This is especially so in light of how the Government foresees only 25,000 new homes - not all of which will be prefabricated - being built by SMEs with their help by 2020, a figure that won't do too much to counteract increased demand with an increased supply.
More new homes
In contrast to the £1 billion being devoted to SMEs and innovators, the remaining £2 billion of the Home Building Fund will go towards long-term loans for infrastructure and "large sites", making it unlikely that this sum will actually be seen by smaller building companies.
Still, it's hoped that it will result in the construction of "up to" 200,000 new houses by 2020, in addition to the 200,000 Starter Homes the Government have been pledging to build since 2014.
What's more, these figures are in addition to the 150,000 homes that are currently being finished each year, or rather have been completed in 2014/15 and 2015/16, as the graph below indicates.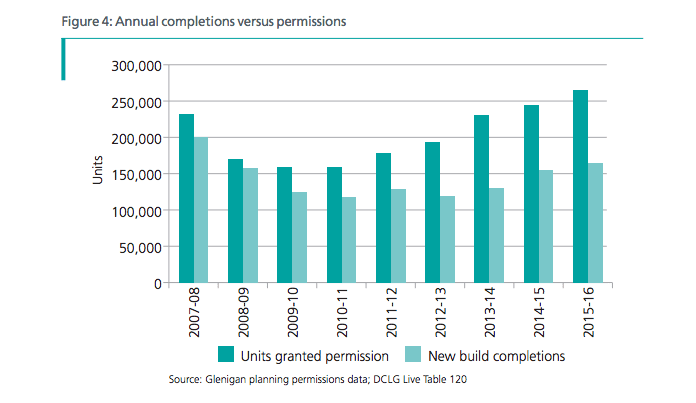 In general, the white paper aims to boost this annual figure by introducing several efficiency increasing measures, some of which are listed below:
Increasing speed of planning approvals and cases
Securing timely connections to utilities (e.g. water, electricity)
Reducing unnecessary delays to planning and building work
Creating better data on building targets and deadlines
Increasing skills in the construction industry
Using a £2.3 billion Housing Infrastructure Fund to ensure that a lack of infrastructure doesn't hinder construction
Once again, these measures won't alter how the current system fundamentally works, especially since they won't assure enough new houses to outweigh the extra demand coming from the five million people expected to be added to the UK's population by 2027.
Nonetheless, they'll help to squeeze the greatest possible capacity out of the current system, even though the Government have used the paper to reiterate their desire to preserve the Green Belt, rather than build upon it.
Renting
And further to the paper's credit, it's not only would-be homeowners that the paper aims to support, but renters as well.
We are setting out lasting reforms that will get more of the right homes built in the right places, right now
Gavin Barwell, Housing Minister
It seeks to do this by promoting longer, more secure tenancies on new-build rental homes, by introducing "banning orders to remove the worst landlords or agents from operating," and by banning letting agents' fees.
Speaking of such measures, and of the paper's measures as a whole, Communities Secretary Sajid Javid said, "We are setting out ambitious proposals to help fix the housing market so that more ordinary working people from across the country can have the security of a decent place to live".
Then again, these proposals may be ambitious insofar as they're comprehensive, yet they ultimately see the Government mainly working within the constraints of the current housing market, rather than seeking to overhaul it altogether.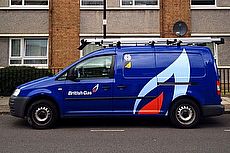 21 November 2017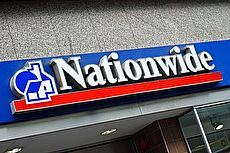 16 November 2017
13 November 2017
Follow us or subscribe for FREE updates and special offers