Hyperoptic go live in Edinburgh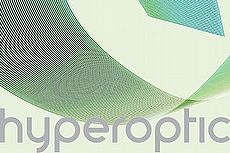 © Hyperoptic
HYPEROPTIC have begun switching on the ultrafast fibre to the premises (FTTP) broadband in their Edinburgh developments, with the Platinum Point building the first to go live.
Plans to begin connecting buildings in the Scottish capital were only announced in May, as part of the ISP's "national expansion plan".
Other cities that can expect to see Hyperoptic services going live in the near future include Portsmouth, Leicester, and Southampton.
In the meantime the ISP are continuing work on connecting several social housing developments in London.
What Edinburgh is getting
The switch on at the high-end Platinum Point development on the Firth of Forth means that Hyperoptic now serve 14 UK cities with their up to 1Gb pure fibre broadband, with more to come.
Hyperoptic say that almost half of Platinum Point's residents have already signed up for one of their packages, which include the following:
Offer
Terms
Hyperoptic Black Friday: 20% off 1Gb fibre broadband: Now just £39/mth.

Hurry! Offer ends 30 November 2017
12 month minimum term. Free setup. Usual price £49/mth.
Hyperoptic Black Friday: 15% off 150Mb fibre broadband: Now just £25/mth.

Hurry! Offer ends 30 November 2017
12 month minimum term. Free setup. Usual price £29/mth.
Hyperoptic Black Friday: 10% off 30Mb fibre broadband: Now just £17/mth.

Hurry! Offer ends 30 November 2017
12 month minimum term. Free setup. Usual price £19/mth.
Because it's pure fibre, Hyperoptic can also give customers the choice of going without a phone line - and because they connect whole buildings to their network in one go, they give residents in those buildings the choice of committing for a year or a month at a time.
There's more on the various packages they offer, and why they can offer flexible FTTP, in our full review of their service.
More Hyperoptic buildings
It appears to have been a busy year for Hyperoptic: in February they announced a partnership with the Hyde Group housing association in which they're connecting six existing developments in London and connecting two new build developments.
A couple of months later, Brighton became the 13th city to boast of having Hyperoptic customers, and in May the ISP announced their plans to expand to the following cities:
Edinburgh
Leicester
Portsmouth
Slough
Southampton
Watford
Woking
Because of the way Hyperoptic work, new connections are restricted to multiple-dwelling buildings or offices where there's a high level of registered interest - rather like Virgin Media's Project Lightning is being informed by submissions to their Cable My Street programme.
They're aiming to be available to some 500,000 residences by 2019 - rather fewer than the "up to two million" being mooted by BT if they're allowed to keep Openreach, although the vast majority of those look like being business connections rather than residential lines.
It's also half the number of FTTP connections Virgin Media say they'll provide via Project Lightning - although that has a nationwide budget of £3 billion, and like BT, they're coy about how many of those FTTP connections will be to homes rather than businesses.
While they might not have access to the same kind of funding and resources as their bigger rivals, Hyperoptic did receive a boost in July, in the form of a £21 million loan from the European Investment Bank.
Competition compared
One of the interesting things to note about Hyperoptic is that while they do tend to concentrate on more affluent areas and developments, they're not all that expensive in comparison with other providers.
Their entry level package is on a par with, and sometimes cheaper than, the equivalent from the nationwide ISPs - and even their 1Gb package isn't that much more per month than Virgin Media's fastest package, despite being up to five times faster.
Looking at the sort of buildings Hyperoptic usually cater for - the name Platinum Point says plenty about the ISP's target demographic - it's easy to imagine that the majority of residents who are told they can get up to 1Gb are likely to go for that package.
But considering their limited audience, Hyperoptic - and the other FTTP providers working to bring superfast and ultrafast broadband to parts of the UK - seem to be able to offer better prices and connections than the UK's universal service provider, BT.
Getting it right first time?
The FTTP ISPs do have the advantage of being able to concentrate on one kind of project, in areas where they know there's high demand, which helps mitigate the costs involved in building a brand new network.
BT, meanwhile, may have the economy of scale on their side, but they have numerous broadband projects to fund and build, from meeting Universal Service Obligations, to getting superfast broadband coverage nationwide by the end of 2017, to attempting to futureproof the network - for a while at least.
While it might be expensive to build a network from scratch, it is in some ways far easier than having to keep going back and rebuilding or refitting a network to provide ever faster or more reliable connections - which is the situation BT find themselves in.
That's part of the reason they seem so determined to develop G.fast as a means of bringing superfast broadband to more users, rather than investing in a full FTTP rollout, despite the catch 22 situation that creates.
Even Hyperoptic have found that building later rather than sooner can prove more complicated: when they first announced their partnership with the Hyde Group they said the first developments would be going live this autumn.
But none of those developments have gone live as yet - because, we understand, connecting the buildings has proven a little more challenging than first expected.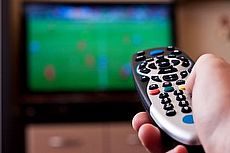 15 November 2017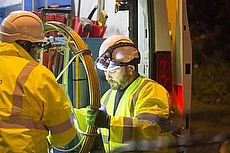 10 November 2017
9 November 2017
Follow us or subscribe for FREE updates and special offers