BT announce premium rates for new pure-fibre services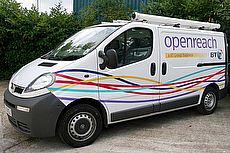 BT Openreach have announced the launch of their 500Mb and 1Gb ultrafast broadband services, outlining prices that are much higher than those for the 330Mb fibre service.
Launching from December 7th 2016, the 500Mb and 1Gb fibre-to-the-premises (FTTP) services will be available to internet service providers (ISPs) at £55 and £80 per month, with the eventual retail price for customers likely to be considerably higher.
Compared to the £38 per month wholesale price for Openreach's 330Mb FTTP broadband, these figures represent a significant rise in cost.
And coupled with the knowledge of plans to sell wholesale G.fast at £9.95 per month, these relatively high rates underline once again that Openreach don't intend to make pure FTTP broadband the 'standard' service they offer to the vast majority of their customers.
Cost
Instead, they expect to have their 330Mb, 500Mb and 1Gb FTTP offerings delivered to as many as two million premises by 2020, suggesting that these will primarily be business-oriented broadband services.
This is further indicated by the installation costs of the new 500Mb and 1Gb products, which equal a fairly hefty £500 in both instances.
Even though Openreach are running a promotion that reduces this fee to £250 until December 8th 2017, it's still the wholesale price, with the retail price for installation likely to be noticeably higher.
It's also noticeably higher than the installation costs attaching to the G.fast services they'll be launching in the coming months.
This latter service will be available in 160Mb and 330Mb versions, which attract respective wholesale installation fees of £49 and £99.
Given this marked difference in costs, it's clear Openreach have little intention of targeting the general UK population with their FTTP services, which will remain more of a niche product for businesses and customers who need the very fastest speeds.
G.fast not as fast
In fact, they've admitted as much with their declaration that they aim to bring G.fast broadband to "most of the UK by the end of 2025".
It's certainly the cheaper option, yet in simply boosting the pre-existing fibre-to-the-cabinet (FTTC) service Openreach offer, it won't achieve the same speeds as FTTP broadband.
There's also the worry that it isn't quite as reliable as FTTP, since in order to get the highest speeds out of it, G.fast ideally has to work over distances of at most 350 metres.
Unfortunately, many homes and buildings served by G.fast will sit at more than 350 metres from their nearest cabinets, implying that even speeds of 300Mb may remain out of reach for some customers.
Commitment
And yet, despite this potential for degradation, BT Openreach are sticking with G.fast for one simple reason: cost.
It was estimated in a 2008 report [PDF] by Analysys Mason that replacing the existing Openreach FTTC network with an entirely FTTP replacement would cost as much as £28.8 billion. By contrast, BT have subsequently stated that fitting it with G.fast equipment will cost them about £6 billion.
And when this big gap in cost is added to BT's recent commitment to make sure everyone in the UK has access to broadband speeds of at least 10Mb 2020, it becomes easier to see why they're so taken with G.fast.
Indeed, the universal service offering (USO) of 10Mb isn't the only political commitment they have to achieve by a tight deadline, since they've also vowed to help make superfast broadband available to 95% of the UK by the end of 2017.
It's precisely because they and the Government have set these kinds of benchmarks that Openreach have attached themselves to G.fast rather than FTTP broadband. Because G.fast is based on their part-copper FTTC network, it's much cheaper to expand over the remaining parts of the UK than its purely fibre rival.
It can therefore be rolled out far quicker than FTTP, so that, in turn, the Government can take credit for meeting their USO target on time.
Demand
And ultimately, this meeting of targets is why the 500Mb and 1Gb services BT Openreach have announced today won't come at a cheaper wholesale price than £55 and £80 a month.
They've decided to make these services primarily business-focused, yet in doing so they've denied themselves the greater economy of scale that would come from offering a product to tens of millions of customers rather than millions.
And without this greater economy of scale, they have to charge a higher price to ensure a profit. This means that less individual customers will end up paying for the new FTTP services, and as a result these services won't achieve the level of success their superior quality deserves.
Which, sadly, will give BT more reason to stick with G.fast for the foreseeable future, claiming there isn't enough demand for FTTP broadband to warrant a more widespread commercial offering.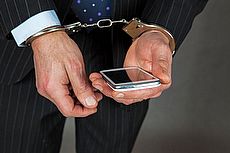 23 November 2017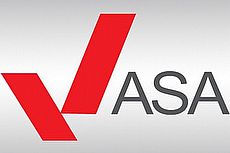 23 November 2017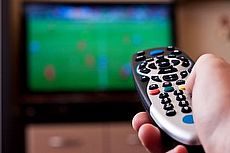 15 November 2017
Follow us or subscribe for FREE updates and special offers