Inflexible insurers can't provide flexible pensions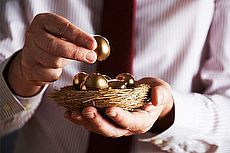 ©iStock.com/Highwaystarz-Photography
PROHIBITIVE administration costs have led to a major insurer reversing its decision to provide flexible drawdown pensions.
The Government may have reformed pensions, allowing people to access them like a bank account, but what use is that if the finance industry won't play game?
Friends Life, part of Aviva, has made a u-turn, to the dismay of their customers; advising investors their pension options are limited and do not include flexible drawdown.
Originally customers had been told they would be able to take money from their funds as often as they needed if they were 55 or older.
But as reported by the Telegraph, Friends Life have said their pension books are of such a "complex nature" it would require "a lot of manual and time consuming work" for them to adapt them to options like flexible drawdown.
Friends Life options
Customers of Friends Life who had been expecting more choice as a result of the Government's pension freedoms, now have limited options.
While the Government's reforms had promised those nearing retirement the choice to access their pension funds more flexibly, Friends Life customers are now limited to:
Cashing in their entire pension but being exposed to tax liabilities of up to 40% tax on three-quarters of the fund.
Swapping their pension pot for a guaranteed lifetime annuity.
Transferring their pension to a more flexible provider, but being exposed to high fees that could run into the hundreds or even thousands of pounds.
Mike Wade, a Friends Life customer on the cusp of retirement, is quite aggrieved. "When I read about the u-turn in the paper it made me quite angry as I had transferred tens of thousands of pounds into my Friends Life pension the previous week.
"Now it looks like I am going to have to pay penalty fees for uplifting the whole fund and moving it somewhere that will allow me to take advantage of the flexibility the government had intended me to have."
Could, but won't
Although George Osborne promised the "biggest and most exciting change" to the pensions system in a century, companies are under no legal obligation to offer people flexible access to their pension.
But however annoyed customers may be that their retirement plans have been frustrated the insurers are completely within their legal rights. They aren't obliged to offer the new flexible pension options.
It's clear at the moment that the degree of benefit fro the changes customers experience depends on their choice of insurer.
For example, Aegon, Scottish Widows, Standard Life and Phoenix have promised that they will allow over-55s to dip into their pensions as and when they like, taking their 25% tax-free lump sum too.
But both Legal & General and LV= have not been so flexible, and refused customers "bank account style" access to their pensions.
Worryingly, even if an insurer has already inferred that they will provide customers with flexible pension options there is no guarantee they will.
For example, the Telegraph discovered Friends Life had initially told customers applications to make partial withdrawals had only been delayed. It wasn't until two months later that it was revealed they weren't offering a flexible drawdown option.
Another concern is whether Friends Life will set a precedent for other pensions providers to follow suit.
Start of a landslide?
If more pensions providers decide not to offer all the options available under the reforms, not only would that impact on individual savers, but there could also be a negative impact on other financial companies.
For example, many people have already put down deposits on buy-to-let properties in anticipation they'll be able to fund the purchase with their pension.
But if they're denied access to their money, not only will they lose out, but so will estate agents and property companies.
Buy-to-let broker Landlord Mortgages said an industry wide u-turn would affect the future of some financial service companies.
Tim McPhail, head of pensions research at independent financial adviser Hargreaves Lansdown, went further, estimating the cost of the u-turn "at several hundred millions in wasted effort" and saying it could even undermine people's confidence in pensions.
But Friends Life may yet reverse their decision.
A spokesperson from the company has already told the Telegraph, "we apologise to those customers who wish to partially withdraw their savings through the new pension freedoms as we are not offering this service at the moment. We are planning to offer partial withdrawals in due course".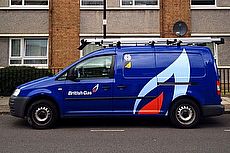 21 November 2017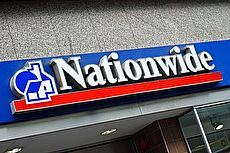 16 November 2017
13 November 2017
Follow us or subscribe for FREE updates and special offers