RAPID social and technological changes are excluding increasing numbers of us from vital financial services, the financial regulator has warned.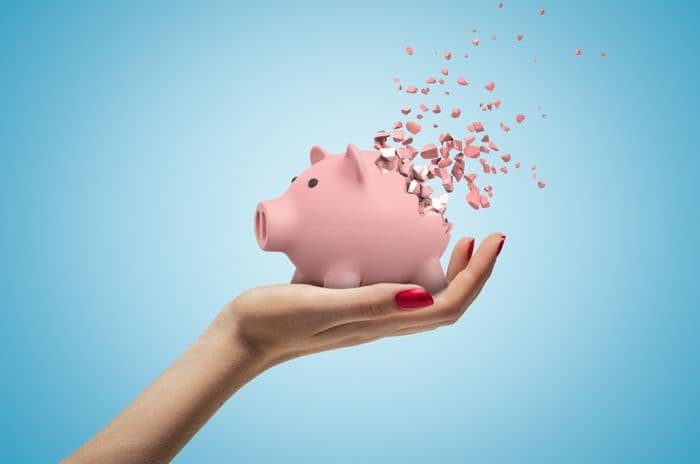 Credit: Gearstd/Shutterstock.com
While we might expect applying, and being accepted, for products like mortgages to be complicated, the FCA say that the structure of modern financial services can make getting something as apparently simple as a current account more difficult than it could be.
The result, they say, is that we are more likely to turn to the cash economy, alternative providers or, worse still, simply give up.
Individual differences
Part of the problem seems to be that providers have an image of an "average" customer that very few of us actually resemble.
Combined with what the FCA have found to be often poor and inconsistent communication from the providers themselves - with different departments and staff members telling us different things - this can make completing an application far more difficult.
The FCA give the example of "Josh", who struggled to open a bank account because he and his wife were living in temporary rental accommodation, and could only provide limited proof to that effect.
Different branches of the same bank gave him different information about what proof they would need, and how to get hold of it.
In the meantime, they had to keep the money they had to tide them over - £4,000 - hidden under a mattress.
What is notable in this case is that Josh and his wife weren't what might be commonly perceived as "vulnerable" - they were simply moving through a stage of life familiar to many of us.
Confusion reigns
The FCA are also critical of financial products presented in a way "which makes them more difficult for consumers to search for and to understand".
The primary bugbear here is the excessive use of financial jargon - and as has been in the news recently, this in no way applies only to those who might be considered vulnerable.
Earlier this month Andy Haldane - the Bank of England's chief economist - told the New City Agenda annual dinner that:
"I consider myself moderately financially literate - yet I confess to not being able to make the remotest sense of pensions".
Again, we might be forgiven for getting confused by pensions, as making the best choice from the various options available can be rather daunting.
But a recent study by Sun Life found that just one in six adults were able to explain a series of financial terms commonly found in insurance documents.
And more worryingly, a study by the Money Advice Service found that out of the 15% of UK adults who'd taken out a payday loan in 2014, more than half (52%) couldn't correctly identify the meaning of a "loan".
Giving up
Chrissie Maher, co-founder of the Plain English Campaign, said that the language used by banks and insurance companies exerts a powerful "hold" over customers, and often means they are left with "little clarity, and all the responsibility."
Some choose simply not to bother - opting not to take out holiday insurance, or giving up the search for a suitable personal pension.
Then there are the around two million adults in the UK who, according to the Financial Inclusion Commission (FIC), do not have a bank account for one reason or another.
Though the recent introduction of more fee-free basic accounts may go some way to reducing this figure, the FIC say that the UK needs a solid financial inclusion strategy if real change is to be made.
Disconnected
The problem for many of us is that we find ourselves dealing with a combination of issues - such as an inability to understand the language being used together with personal circumstances that nudge us out of what the providers would consider "normal".
Some face a third, and ever more significant, barrier; namely, their ability to access the internet.
The FCA are concerned that the move to online services is giving people with poor digital literacy "increasingly limited choice" of products, be they pensions or household insurance.
Combined with the reduced number of branches in towns and smaller communities, there's a serious issue not just for older and less able customers, but those in less connected areas.
The FCA estimate that there are around 12 million people living in areas where the quality of the connection can make managing their money online difficult.
Future obligations
But why should we be bothered? After all, the FIC say many of those who don't have a bank account have chosen to "disconnect themselves".
Sian Williams, Head of National Services at inclusion charity Toynbee Hall, says that exclusion brings "huge economic and social costs" such as finding it harder to stay healthy and productive.
This, in turn, leads to a greater reliance on health and other state services.
Unfortunately, financial providers aren't obliged to offer their products to everyone - and that's long been a bone of contention for those concerned about financial inclusion.
Although they stop well short of suggesting the introduction of a universal service obligation for financial providers, the FCA have suggested that the Government should step in to help ensure there are at least suitable products out there.
This has happened before - and recently, too. The aforementioned fee-free basic accounts came about as the result of talks between the big banking groups and the Government.
Similarly, the Government have worked with insurance companies to ensure that those living in homes at risk of flooding could access reasonably priced home insurance.
Ultimately, there is no simple solution. Instead, the FCA propose a swathe of solutions, many of which hinge on changing the way providers interact with us.
One of the most effective could well be making sure staff are better trained. That would help improve consistency - and having readily available and capable people guiding us through applications, giving help and pointers on the way, could make a lot of difference.