Flood Re promises more insurance choice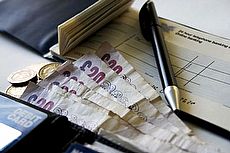 HOMEOWNERS living in areas at high risk of flood should now be able to shop around for cheaper home insurance policies, possibly saving hundreds of pounds on their premiums in the process.
The Flood Re scheme, which launched today, should allow some 350,000 households access to subsidised cover - paid for by an increase in premiums for all home insurance policyholders.
Around half of home insurance firms have signed up so far, with more expected to join in the coming weeks.
How does it work?
At present many people in areas that have previously flooded can't afford home insurance at all.
Under the new scheme, some homeowners in flood risk areas will find that portion of their quotes is now capped according to the council tax band of their property.
Someone in a band A property would pay £210 a year for buildings and contents flood cover; someone in a large band H residence would pay £1,200 a year.
This may still sound expensive, but by basing the amount on council tax bands, the cost of a policy should at least be staggered according to the value of the home requiring cover - which could make a huge difference in how affordable it is.
The insurers, meanwhile, get to pass on the flood risk element of the policies taken out by those in high-risk areas, to the not-for-profit company Flood Re.
It goes without saying that properties near water are more likely to flood than those that aren't - and when the water levels rise, the insurers will themselves have a form of insurance against any payouts for water-damaged property.
They can claim this money back from Flood Re - who will be funded by a levy charged to all the insurers involved in the scheme. That levy will in turn be covered by an increase in the cost of all home insurance policies, expected to be around £10.50 on average.
In a nutshell, the many will be helping the few.
Not included
The scheme has already come under fire for excluding various kinds of property and household. Among them are flats bought under leasehold, blocks of flats, and housing association premises.
Properties built after 2009 are excluded, supposedly to discourage developers from building in areas known to be at risk of flooding.
Shops and other small business premises are also excluded from the scheme.
With regards to the latter, a spokesman for the Association of British Insurers (ABI) said that, "most businesses should be able to arrange competitively priced flood insurance through a broker".
Unlike business owners who can risk operating without insurance, those with a mortgage are required to have buildings insurance - of which flood insurance is a part.
This covers the cost of drying out, repairing and restoring a flooded property, together with any associated legal fees and other charges incurred as a result of the damage.
However, the scheme is clearly tailored for owner-occupiers: while landlords are required to have buildings insurance, they only get the Flood Re cover for the home they live in themselves; their tenants will miss out.
Increasing risk
Because insurance premiums reflect the likely incidence and severity of flooding, high-risk areas have higher premiums, and policyholders must agree to pay higher excesses.
The problem in recent years has been the sheer number of properties becoming at risk of flooding.
In 2008, the Environment Agency's first national assessment of flood risk for England showed that there were 2.4 million properties at risk of flooding in England.
Four years later, the Department for Environment, Food and Rural Affairs estimated that there were 5.2 million properties were at risk of flooding in England.
Some 15,000 claims have been made as a result of this winter's storms alone, with the ABI estimating the total cost would reach £1.3 billion.
The result has been insurance premiums that can run into the thousands for at-risk properties - compared to the average cost of a couple of hundred pounds.
Some insurers simply refuse to cover such properties.
Switching
The ability to choose between providers will therefore be something of a novelty for those living in high-risk areas.
People who wish to take advantage of the scheme should check the Flood Re website to see which insurers are signed up.
Although many people reading this will be mid-policy and possibly unable to switch, this could be of some benefit.
The ABI's James Dalton says that people shouldn't be in a rush to change providers, as more insurers are likely to come on board over time.
Nevertheless, some participating insurers are already allowing customers in flood-prone areas to move to a Flood Re-backed policy without penalty.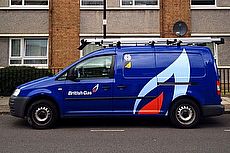 21 November 2017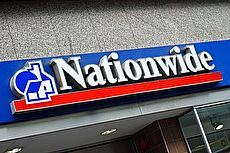 16 November 2017
13 November 2017
Follow us or subscribe for FREE updates and special offers