Are you due Buy As You View compensation?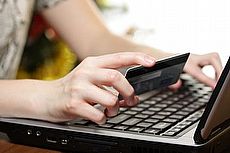 ©iStock.com/MorePixels
RENT-to-own retailer Buy As You View must pay some £939,000 in compensation to more than 59,000 customers for "historical unfair treatment".
The vast majority - more than 58,000 - can expect reparation are those who were charged fees for failed direct debit payments, dating from 2001 through to last year.
Some of these people will also be eligible for compensation regarding admin fees, or because they bought goods under a particular type of agreement.
Buy As You View (BAYV) have also been told they must give customers more notice before they bring in restrictions on an account.
Rent to own with a twist
Like Brighthouse and other rent-to-own companies, BAYV sell household goods on a hire purchase arrangement.
However, BAYV include in their agreements that customers get a "smart meter" fitted to the power supply on their TVs - whether bought from BAYV or not - which BAYV say "enables their customers' weekly payments to be managed".
Customers can make payments via direct debit, PayPoint, or by feeding the meter with cash - but if they fall behind with their payments, the meter will register that - and it can restrict their use of the TV.
Since January this year, BAYV have given all their customers a seven day grace period if they miss a weekly payment; even if they don't cover that payment but make the next one on time, customers should find they can continue to watch TV unimpeded.
However, under the terms of the agreement they've come to with the Financial Conduct Authority (FCA), BAYV will now have to issue a default notice at least 14 days before the meter restricts the use of the TV.
That gives existing customers a little breathing room, as will the news that those who are due compensation can have it applied to their outstanding balances.
For some of those who've been charged fees for unpaid or failed direct debits, it's likely the option of compensation in the form of cash may be more useful; some 58,230 customers were affected between 2001 and 2015.
Buy more, pay less - for now
Almost 4,000 customers who signed what BAYV called "modifying agreements" between April 2014 and August 2015 will also be contacted by BAYV to find out if they're due compensation, although each case will be individually assessed.
The problem with the modifying agreements is that they appear to offer people the chance to buy more goods with lower payments - but overall they cost more.
Say we're already buying a TV and sofa on hire purchase from BAYV at a cost of £21 per week, and we decide we want to buy a new fridge freezer from them and the model we want costs £7.66 a week.
If the fridge was sold to us with a new or separate agreement, we'd expect to pay £28.66 a week in total, split across two agreements.
A modifying agreement, however, would allow us to bundle the bills into one and pay a lower amount each week - but it would cost much more overall.
Can't afford to buy outright?
Some customers will have been aware of this, and decided to go with the modifying agreement - possibly because it was more affordable for them week to week.
But others may not have known they were going to end up paying more in total; it's these customers who are likely to receive some form of redress.
Another 1,600 BAYV customers are likely to receive at least some reimbursement for "Fresh Start Refinancing" administration fees of between £30 and £45, charged between November 2012 and March 2014.
Affordability
There could be further compensation to come as well.
The FCA appointed someone to monitor and look into the situation at BAYV last October - with the result that the company are reassessing the affordability and lending decisions they made between April 2014 and October 2015.
If they're found to have been agreeing to sales outside their own affordability policy, the customers in question could also be in line for redress. BAYV and the FCA say they'll be in touch with those affected as they're identified, within the next 12 months.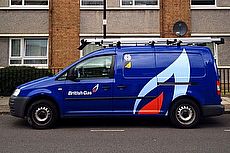 21 November 2017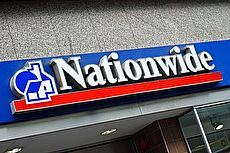 16 November 2017
13 November 2017
Follow us or subscribe for FREE updates and special offers