BT have attracted record numbers of new TV customers thanks to a flurry of interest in their sport channels.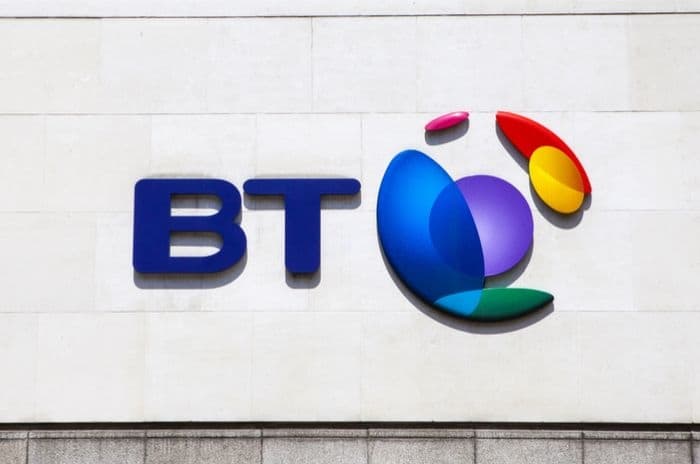 Credit: chrisdorney/Shutterstock.com
The latest figures from the telecoms giant show more than 106,000 customers have signed up to the TV service in the three months to the end of September.
BT's Chief Executive, Gavin Patterson, said that the demand for BT Sport Europe "has been better than we expected, helping drive a 7% increase in BT consumer revenue".
The beautiful game
Although the channels provided with the BT Sport pack cover everything from the Deutsche Tourenwagen Masters to the Women's Ashes, most new subscribers have joined to watch UEFA Champions League football.
In 2013, BT outbid rival Sky for the exclusive TV rights for all 350 live matches in the UEFA Champions and Europa Leagues.
The three year deal cost BT £900 million. The coverage began in earnest this September, when the provider began broadcasting the first Champions League group matches.
Anyone signed up to a contract for one of the BT TV packages gets the full BT Sport Pack free of charge, incorporating BT Sport 1, BT Sport 2, ESPN on BT Sport and the new BT Sport Europe channel, which launched in August.
Package
Broadband
Contract term
Upfront cost
Total Monthly
TV Starter with Unlimited Broadband + Weekend Calls
Up to 17Mb
Unlimited
12 months
£59.99
£24.99
for 12 mths,
then £36.99
[package_only]
[speed+usage]
[contract]
[upfrontcost]
[totalcost+offer]
[package_only]
[speed+usage]
[contract]
[upfrontcost]
[totalcost+offer]
This time last year BT Broadband customers could access the service free online, but only those with Infinity could also watch it on their TVs.
Now, however, people with BT Broadband alone must pay at least £5 a month to watch, either via the app and online, or on TV through Sky, Virgin Media or Plusnet - as we explain further here.
Expansion and acquisition
And in the week that the Competition and Markets Authority (CMA) gave provisional clearance for the £12.5 million BT-EE merger, Mr Patterson said that BT are considering offering access to BT Sport to EE's mobile customers from next year.
Unlike the proposed merger of O2 and Three, the CMA say the BT deal is "not expected to result in a substantial lessening of competition in any market in the UK".
BT hope the deal will strengthen their ability to offer customers bundled services.
Although they only re-entered the mobile market earlier in the year, they seem to be making a success of it, with a customer base of more than 200,000 so far.
Those numbers pale into insignificance when compared to the 24.5 million customers they'll take on when they take over EE next year.
In the meantime, BT are continuing to expand their fibre optic broadband network.
Figures for the latest quarter show that demand for the service remains strong, with net additions up by 21%.
More than five million homes and businesses are currently connected, though the plan remains to "get ultrafast broadband to ten million premises by the end of 2020", says Mr Patterson.
What of the future?
Despite the apparent gains reported in the figures, overall sales and earnings were generally on a par with those reported for the same quarter last year.
Things may yet become more difficult for the company - particularly if Ofcom do decide that the complete separation of Openreach from BT is necessary.
The telecoms regulator is investigating complaints that Openreach don't deal with faults and service requirements for BT's rivals as fairly or efficiently as they could or should.
The question is whether splitting Openreach from BT is the best way to improve competition in the sector.
Ofcom chief executive Sharon White said: "Our priorities are clear. We want to promote competition, investment and innovation, so that everyone benefits from even better coverage, choice, price and quality of service in years to come."
It was Ofcom's last strategic review, 10 years ago, that led to the creation of Openreach in the first place, after the regulator demanded BT open up their national UK telecoms network to enhance competition.
BT are keen to keep hold of the division, saying the kind of investment and innovation needed to keep pushing ultrafast and universal access to decent broadband can only happen if Openreach stays with them.
Unsurprisingly several of BT's biggest rivals think that "radical reform" is required - and that separating the two is only the first step.