BT returns to mobile after 10 year absence
BT are making a move back into mainstream mobile, almost a decade on from selling O2 in 2005.
The provider's initial offering is only for business customers: the One Phone, a service that aims to bring mobile and work phone calls together in one device.
But the launch marks the beginning of a consumer comeback too.
Consumer comeback
BT boss Graham Sutherland has confirmed that BT will be back with something for ordinary consumers at the end of the year.
Nothing has been confirmed, but there is plenty of speculation that deals that will include mobile cheap or for free in its TV and broadband bundles and that BT will use the 4G spectrum, which they acquired in 2013, to offer deals.
BT shouldn't be underestimated by the four major networks, as some analysts are suggesting that it could be just as powerful in mobile as it has been in the TV market over the past 12 months.
If it manages to persuade consumers to sign up to its quad play entertainment packages, with TV, broadband, phone and mobile, it could prove to be a force to be reckoned with.
1998 again... the One Phone
However, that's all to come. BT's first foray into the mobile arena in 10 years has a decidedly more retro feel.
The One Phone, a brand name BT last used in 1998, will, BT say, simplify business communications by merging personal and work calls for UK businesses with less than 250 employees.
BT are using a combination of a private and national networks. One Phone Office customers will be able to use a corporate network installed on the premises, which will guarantee fixed line quality voice services anywhere in the building.
Once out of range, the device will then pick up and run on the EE network, as BT recently signed an MVNO deal with the UK's largest network. Customers also get access to BT's wi-fi network, which currently has around 5 million hotspots in the UK.
The combination of the three should allow business users to benefit from seamless coverage both indoors and outdoors.
BT's customers can manage the services, such as call redirection and phone conferences, through a web based portal, but individual users can also download an app to manage their status and check messages.
Small cells
According to BT, 40% of its business customers have employees that work outside of the office, but 70% stick to a landline for fear of calls dropping out.
So, to put an end to the belief that mobile networks aren't reliable enough for business, BT will create and install a dedicated company network using picocells.
Picocells have a longer range than femtocells, which some networks offer to business customers already, but a much shorter range than macrocells, which are used by the major networks, though the underlying concept is similar to both.
By installing a network of picocells in the customer's building, BT can provide a stable network for the One Phone indoors, before switching it to the national network when employees leave the office.
Price hike for business on the way
BT's new phone plan is arriving just as the provider prepares to increase prices for their business broadband customers.
From August, most BT business broadband deals will go up by £1, though the provider is softening the blow with promotions that will reduce prices for the first few months.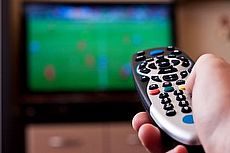 15 November 2017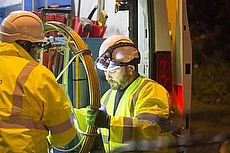 10 November 2017
9 November 2017
Follow us or subscribe for FREE updates and special offers