British Gas announce Nectar shake up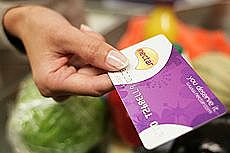 BRITISH Gas are changing how their Nectar rewards scheme works, with a view to introducing a rebranded version of the package next year.
The changes mean that some of the various ways customers used to earn points will no longer work come December.
British Gas haven't revealed the specifics of what customers will get instead when the new scheme starts, save that there will be "exciting offers and giveaways".
We can likely assume that the new scheme will make points harder to come by, particularly as the company behind Nectar is struggling.
Not so sweet
Nectar's parent company, Aimia Coalition Loyalty UK, recently revealed a drastic fall in their pre-tax profits - in the year to December 31 2014 , they dropped from £74.4 million to just £14.1 million.
This was predominantly blamed on people daring to redeem their Nectar points; Aimia have warned that profits could be hit again if the trend continues.
Bryan Roberts, from retail consultants Kantar Retail, says that: "More people are looking to maximise the benefit of their transactions. It's part of the frugal nature of the British public."
Nectar have already come under fire this year, after Sainsbury's changed their scheme so that shoppers earned one instead of two Nectar points for every pound spent.
British Gas customers have been able to top up their Nectar balances by submitting quarterly meter readings, paying by direct debit, booking an annual service visit online, and simply being a British Gas customer.
Even so, the payback for doing all of this is just 1,560 points - which translates into £7.50 of spending power.
A change for the better?
This might reasonably leave us wondering whether we could get a better deal elsewhere.
For their part, British Gas say that customers who switch suppliers won't be penalised, and will "receive an amount of points based on the number of days you have been with us during that year".
Those who do switch could make substantial savings - even the Government say so.
According to data from the Department for Energy and Climate Change, an estimated 11 million households could cut their bills by at least £200 by moving to a new supplier.
Consumer groups are urging people to do so now, before the peak season for energy consumption hits.
"Switching energy supplier now could make heating your home this winter much more affordable," says Gillian Guy, Chief Executive of Citizens Advice.
Last winter, 78% of people on low incomes reported feeling concerned about the cost of heating their homes.
Small is beautiful
According to Government figures, there are now more than 31 domestic suppliers in the market.
And thanks to increased awareness - brought about in good part by the Competition and Market Authority's investigation into energy prices - it's getting much easier to find a relatively good deal.
Another result of that investigation has been that more people are choosing to switch away from one of the Big Six energy companies when they do make the move.
Figures from Energy UK show that 1.3 million people changed from a large supplier to a small one in the past year.
It's not hard to see why - the average standard tariff from a Big Six supplier is in excess of £1,200. By comparison, the average annual bill from a smaller supplier comes in at less than £1,000.
Indeed, we recently reported that 95% of dual fuel customers with one of the Big Six could save money on their bills by changing suppliers.
Those who are choosing to switch can expect the process to take just under two and a half weeks - including a two week cooling off period.
That means the switch itself should take just three days, although the Government's Energy Secretary, Amber Rudd, says her "ambition is for consumers to switch in just 24 hours by 2018".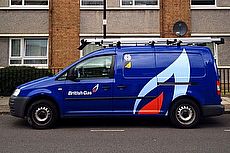 21 November 2017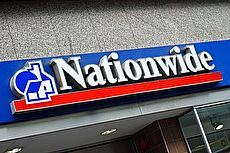 16 November 2017
13 November 2017
Follow us or subscribe for FREE updates and special offers