Banks set sights on 'changing savings culture'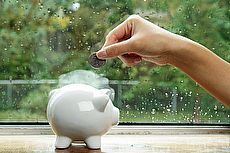 ©iStock.com/arekmalang
WHAT would it take to get UK households saving more of their incomes?
That's the question posed by the British Banking Association (BBA) as part of a new consultation on the state of our savings.
"Many people in this country are simply not saving enough," BBA Chief Executive Anthony Browne said as he announced the call for evidence.
"We have gone from a nation of savers to a nation of debtors... That's why we've launched this listening exercise to hear what others - they don't have to be experts - think about what the Government and our industry can do to solve this pressing national problem," Browne added.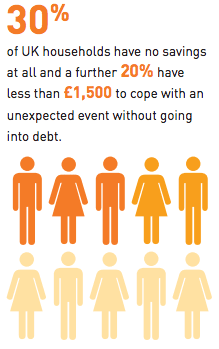 30% of UK households have no savings at all, research released last month by the savings and investments policy project found.
Another 20% have access to less than £1,500 that they could use to cope with an unexpected event.
It's the economy, stupid
Many consumers have a clear answer to the BBA's question: the bad economy.
Rock bottom base rates over the past few years and other pressures on banks like the Funding for Lending scheme (FLS) have kept interest rates on savings accounts low while the cost of living has risen.
Spending has simply made better sense than saving.
These market conditions seem unlikely to change in the near future. Despite falling unemployment levels the Bank of England indicated in February that base rates will only increase moderately, if at all, over the next few years.
"The crisis was caused by excessive debt, yet the Bank wants the already historically low level of savings to be cut still further," Simon Rose of campaign group Save Our Savers said at the time.
"Household saving used to average 8 to 11% but it is currently only 5%, and the Bank hopes it will fall to 3%," Rose added.
Even after this year's 'Budget for savers', which doubled the cash ISA allowance, raised the limit for junior ISAs and introduced a new Pensioner Bond savings scheme, Rose is not alone in arguing that Government policy is privileging borrowing over saving and has done for many years.
"Actually the savings culture has [degraded, leading to savings levels] falling since the late 1970s," Mr Browne said.
Culture change
So the BBA are looking at for ways to turn the tide on four decades of declining household saving: a true shift in savings culture.
One of the consultation's key questions is, what more could banks do to encourage their customers to save?
Assuming that financial providers will remain unwilling to increase interest rates, a key suggestion might be making savings accounts easier to understand.
They could do this by, for example, making it easier to link good savings accounts to current accounts, some of which already pay as much as savings accounts.
They could also change account structures to make them more helpful to consumers trying to reach particular savings goals.
End zombie accounts
Consumer groups responding to the BBA are also likely to highlight the danger of 'zombie accounts', savings products paying a very low rate of interest because the interest rate that make the account holder switch has expired or been withdrawn.
Further action is needed from the industry and regulator to help people make the most of their savings.
Richard Lloyds, Which? Executive Director
This can happen even to fairly new savings accounts.
This week National Counties Building Society announced that their cash ISA, a 'best buy' at the height of the ISA an admittedly poor ISA season, will pay just 0.45% from August of this year, down from up to 2%.
Earlier this month, Which? estimated that 80% of all savings accounts pay a low rate of interest.
"Further action is needed from the industry and regulator to help people make the most of their savings," said Richard Lloyd, Which? executive director.
75% of savers polled by the consumer group said that banks don't do enough to help savers get a good deal.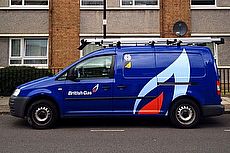 21 November 2017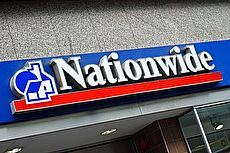 16 November 2017
13 November 2017
Follow us or subscribe for FREE updates and special offers