Users of Barclays' mobile payment app Pingit will soon be able to send money to people using just their Twitter handle.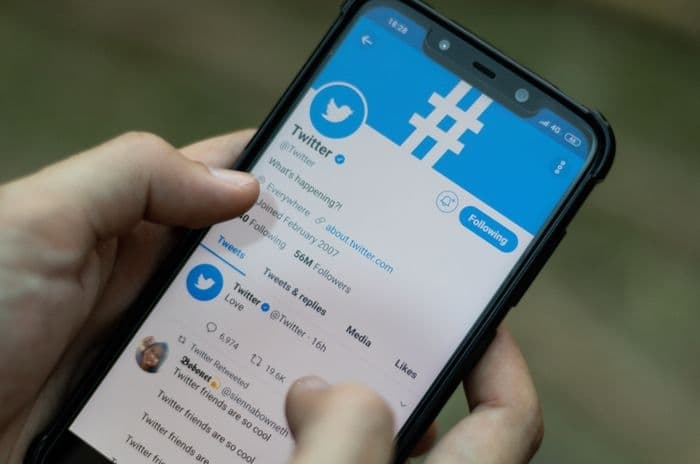 Credit: Sattalat Phukkum/Shutterstock.com
The update, due 10 March, allows people to link Pingit with a Twitter profile, and then to make payments using just the recipient's handle.
Pingit is already available on Android and iOS devices, and to customers of any UK bank as long as they have a UK mobile number.
With 3.7 million downloads, over £1 billion has already been sent through the app so far. Seemingly, Barclays wants to expand its popularity further by targeting the UK's 13.5 million Twitter users.
Social payments
Barclays' Director of Mobile Banking and Pingit, Darren Foulds said, "Adding the ability to pay people or a small business using just a Twitter handle brings together a social and digital experience to create a new step forward for mobile payments in the UK".
Paym, which is integrated into Barclays Pingit, as well as other banks' apps, is mainly used in social settings.
£26 million worth of Paym payments were made in 2014; with 21% of those transactions paying back a close friend.
It's not surprising then that Barclays is pitching this latest feature at people paying each other in social settings.
Wrong user?
Presently, Pingit only needs a recipient's mobile phone number to send a payment, cutting out the need to share sort codes and account numbers.
And with fewer digits to get wrong, using a phone number arguably reduces the chance of paying the wrong person.
Twitter handles are unique too, so linking with the social network offers another easy way to identify the person or small business someone wants to pay.
But with over 500 million live Twitter accounts, any seasoned tweeter will know the embarrassment of mistyping a handle and accidentally tweeting the wrong person.
The stakes are somewhat higher then if this could lead to a misdirected payment.
While details of how Pingit will interact with Twitter are limited, Barclays is required to put measures in place to minimise the likelihood of that happening.
In the same way Pingit links to mobile numbers via a phone's contacts book, one measure could be to link a user's contacts via the Twitter app.
Gaining trust
It wasn't so long ago there was also scepticism about the security of near field communication (NFC) or contactless payments using a smartphone, but trust does seem to be increasing.
In fact, mobiles are becoming integral to the way people bank. The average Barclays customer accesses their mobile banking app 26 times a month; most visit their local branch less than twice in that time.
And Barclays say £4 billion worth of payments and transfers were made using their mobile apps in August 2014 alone.
Alex Grant, Managing Director of Fraud prevention at Barclays said its increased popularity is "in part due to the robust safety measures we have in place", with their security systems "independently and rigorously tested."
Of course, whatever measures Barclays use, it's important to always double check details when using any payment system.
Zapp coming soon
Zapp, another Paym based app, is currently being backed by banks including HSBC.
By partnering with businesses such as supermarkets, clothing stores, hotels and utility companies, Zapp, like Pingit, also aims to allow people to make purchases using their mobile.
And bringing in a combined total of 35 million customers, these partnerships could even see it become more widely used than Barclays' Pingit.
Whether or not one becomes more popular than the other however, both Pingit and Zapp look set to make mobile payments increasingly more convenient.