Barclays launch cashback mortgage for stamp duty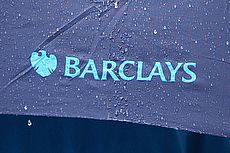 ©iStock.com/EdStock2
BARCLAYS have launched a new mortgage which provides homebuyers with cashback, enabling them to recover the cost of stamp duty.
Available from February 14th, the Barclays Homebuyer Cashback mortgage will offer interest rates of 2.69% APR for five years to customers who can put together a 20% deposit.
It comes in two forms, the first of which covers loans valued between £150,000 and £500,000, and will provide £2,500 cashback. Meanwhile, the second variety will cover mortgages between £100,000 and £150,000, and will yield cashback of £1,250.
Such a reward may prove enticing for house hunters looking to avoid the cost of stamp duty, yet there are other mortgages on the market which provide greater savings by offering a lower interest rate.
Finding the ideal value
However, compared to certain other mortgages in the same bracket, the deal is a relatively good one, at least in certain circumstances.
For example, Barclays offer a five-year-fixed mortgage at 80% LTV that doesn't come with any cashback, but which offers a lower interest rate of 2.45% APR.
As illustrated by the table below, such a rate means that a homeowner would pay the following on a £250,000 property with a 25-year mortgage.
| | Monthly repayment during introductory period | Monthly repayment for remaining 20 years (at 3.74%) | Total paid (including interest) | Total interest paid minus cashback |
| --- | --- | --- | --- | --- |
| Normal Barclays five-year 80% LTV mortgage | £892.21 | £1,000.51 | £293,330.10 | £93,330.10 |
| Barclays Homebuyer Cashback mortgage | £916 | £1,000.51 | £295,030.32 | £92,530.32 |
In this example, the Barclays Homebuyer Cashback is almost £800 cheaper than it's non-rewarded equivalent, yet this doesn't necessarily hold in every conceivable case.
For instance, if a customer were to buy a house worth considerably more than £250,000, then the relative value of the £2,500 cashback would start to decrease.
With a mortgage worth, say, £400,000, a borrower would pay approximately £97,216 over the five-year introductory period.
By contrast, with the 2.45% deal, they'd pay roughly £94,206 over the same length of time. This is almost £3,000 less than what they'd have to pay with the cashback mortgage, which even with the £2,500 reward still comes out as £500 more expensive overall.
Removing a barrier
In light of this, it's clear that the new mortgage is worthwhile mostly for those customers who are buying a house at the lower range of the cost spectrum, and can afford nothing higher than a 20% deposit.
In other words, it's tailored mostly to the needs of first-time buyers, as affirmed by the Director of Barclays Mortgages, Craig Calder.
He said, "This fee-free cashback purchase only mortgage completely removes one of the major barriers faced by many first time buyers and homemovers, as well as there being no product or valuation fees to pay".
That there are no fees is perhaps one of the mortgage's biggest draws, especially since some other five-year 80% LTV mortgages - such as the one offered by Santander at 2.44% - come with charges of up to £999.
Another of its draws is simply the fact that, at a time when some mortgage lenders are withdrawing some of their most generous deals, it provides a rare incentive to first-time buyers to continue engaging with the market.
Of course, it may not be anywhere near enough on its own to combat the lack of affordable housing the Government are trying feverishly to resolve, but at the very least it does promise some modest savings, so long as customers remember not to purchase anything worth much more than £250,000.
7 August 2017
Follow us or subscribe for FREE updates and special offers