Banks freeze PPI claims during judicial review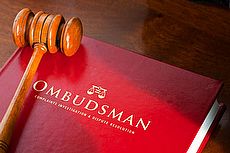 ©iStock.com/stocknshares
THE dispute over the mass mis-selling of Payment Protection Insurance (PPI) came to a head this week as major banks confirmed they have frozen customer claims relating to the insurance policy.
The British Bankers' Association (BBA) announced that its members would be putting any claims that may be impacted by the judicial review of the Financial Services Authority (FSA) PPI selling rules until after the case is resolved.
HSBC, the Royal Bank of Scotland, Lloyds and Barclays are those taking this radical action, which is directly against the ruling of the FSA that all claims must be heard at this present time.
Nationwide building society, which is not a BBA member, have also put their complaints handling on hold until the BBA's judicial review is concluded.
Only Santander are sticking by their duped customers and refusing to join the freeze.
As the judicial review is not likely to be concluded until early 2011, compensation could be a long way off for many of those hoping to claim back the cost of their PPI policy.
The move was widely predicted by consumer groups which have been urging those with valid claims to contact their banks.
Stage set for High Court battle
No backdating, say BBA
The BBA's judicial review will claim that the FSA are unfairly demanding that financial institutions follow their guidelines on PPI regulation considering that the regulator only confirmed these guidelines this year.
It is inappropriate, the BBA say, for the FSA to 'backdate' its rules and expect banks to have followed these regulations in the past.
In a statement the body said: "We believe the FSA is effectively creating a precedent which permits it to apply new rules to previous sales - even where those sales were regulated by other FSA rules."
"No one wants to go to court but the law needs to be clear. We hope to get this resolved as quickly as possible," the association added.
Since neither body has had to redefine the concept of mis-selling to criticise PPI in the past, though, it is unclear in which sense the banks believed that existing rules didn't apply to them.
The exact claims that the BBA will make in the judicial review are still unclear, however.
For example, it's also likely that the body will claim that the FSA/FOS guidance isn't clear enough to be enforceable and, from the other side's point of view, the fact that Santander haven't joined the case may be of interest.
Santander opt out
Although Santander's action appears noble, however, it's widely suspected that the bank is making this move to try and make up for this year's poor customer service record.
In addition, as Santander made fewer PPI sales than most other leading banks, they also have much less to lose following the FSA rulings.
Even with those provisos, however, the FSA have welcomed the decision of Santander and claim it will substantially help them in their fight against the BBA.
What next for consumers?
PPI has made leading banks an incredible amount of extra profit over the last decade: if the FSA win the case, it's estimated that two billion pounds will have to be paid out to misled customers.
A waiting game
All most consumers can do is wait for the review to run its course, a process which will likely take several months.
That's why Adam Phillips, chairman of the Financial Services Consumer Panel, has urged banks to drop the action.
"Consumers deserve to have their complaints taken seriously. Firms should not hide behind the judicial review to effectively put complaints on hold," he said.
"It is time for firms to clean up their act. The Panel call on those firms who are committed to their customers to state that they comply with the new guidance and will continue to deal with complaints."
Peter Vicary-Smith, Chief Executive of Which?, agreed.
"Not content with the billions they have made from this overpriced, flawed and frequently mis-sold product, the banks now seem to be trying to wriggle out of implementing changes that would ensure consumers are treated fairly.
"The BBA's taxpayer backed members should take a long, hard look at themselves and ask why they continue to wage this ridiculous war on consumers."
However, not all consumers will have to wait: not everyone is affected by the freeze.
Which claims are affected?
This Wednesday, the BBA announced, "where the assessment of the complaint would not be affected by the judicial review, these complaints will be handled in the normal way."
However, the FSA's rules are wide ranging, simply stating that banks must compensate all consumers who were sold PPI alongside those who have already been awarded compensation for mis-selling. In other words, banks mis-selling was not in the hands of a few individual salespeople but was ingrained in their sales departments and compensation should reflect that.
With that in mind, it seems likely that the vast majority of consumers will see their claims put on hold - only those who are not making a complaint about PPI mis-selling but are instead querying some other aspect of their policy could still have their complaint dealt with by the frozen financial provider.
"If your complaint will be impacted by the judicial review, and cannot be resolved at this point, then your bank will write to inform you," the BBA added.
It is suspected that this refers to claims which are in line with FSA's new regulations, although this has not been specifically stated.
Not too late to claim
PPI policies are designed to protect customers with credit cards, loans or overdraft facilities if they are suddenly unable to make repayments.
However, it seems that, in many cases, consumers were promised 'fully protected' credit or told that the insurance was compulsory.
For consumers in that position, it's not too late to claim.
The outlook isn't completely bleak: Lloyds have already partially admitted fault by stopping PPI sales and Competition Commission rules will soon stop all sales alongside other financial products.
A third of the complaints bought to the Financial Ombudsman Service (FOS) last year concerned PPI and 89% of those were found in favour of the consumer.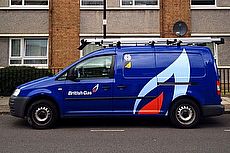 21 November 2017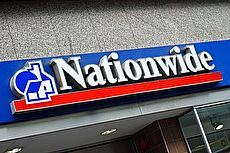 16 November 2017
13 November 2017
Follow us or subscribe for FREE updates and special offers