Clueless bank staff are putting savings at risk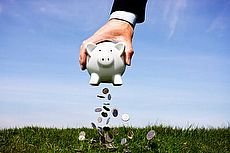 ©iStock.com/urbancow
BANK staff rarely give savers information on how their money is protected, Which? has discovered.
The consumer group's researchers posed as savers looking to put £100,000 away at the UK's 13 biggest banks and building societies.
Staff were more than happy to help, but not one in 156 calls mentioned that only £85,000 of the amount would be protected under the Financial Services Compensation Scheme (FSCS).
If the bank went bust, anything over that limit - £15,000 of savings, in this case - could disappear overnight.
In response to the research, the banks have pointed out that information about FSCS is given out as part of the standard paperwork for any new account and periodically to existing customers, too.
However, given the amount of small print that comes with any new account, it's a point that perhaps could do with being underlined for savers.
And it doesn't help that if they'd like it underlined by staff members they might well be out of luck: when the Which? researchers specifically asked about the scheme employees at most banks gave incorrect information or admitted that they didn't fully understand it.
Yorkshire and Halifax staff come out on top
Only staff from Yorkshire Building Society and Halifax gave correct information about how a customer with a savings account could keep their money safe on each of the 12 calls the researchers made to each.
HSBC staff, who did the worst, gave out the right information in 8 of the 12 calls.
While most staff were able to cope with the basic FSCS rules, however, the researchers found that many got confused when asked about joint accounts and savings in linked institutions.
In a joint account, both parties have their own limit so a total of £170,000 is protected, £85,000 for each account holder.
Only Yorkshire Building Society staff always knew the rules on joint accounts. Natwest and First Direct staff only gave out the correct information on joint holdings half the time.
Many were also unclear that the £85,000 limit is restricted to one institution's banking licence which may include subsidiaries operating under different brand names.
So, for example, Bank of Scotland shares its licence with Halifax, BM Savings, AA, Aviva, Intelligent Finance and Saga. If a saver had £50,000 in a Bank of Scotland account and £50,000 in a Halifax savings account, they'd be over the FSCS limit.
As banks move to bring in Nisas, with a new £15,000 annual savings allowance, that could be a problem that we see more and more often.
Be prepared for compensation
In 2002/3, less than 4,000 people made claims for FSCS compensation; ten years later, in 2012/3, they dealt with over 62,000.
Although it might seem silly for ordinary consumers to worry about banks going bust, crises like Icesave and even the current problems at the Co-operative Bank show that these things really do happen, and are worth being prepared for.
The FSCS are currently preparing a way for those affected by bank problems to apply for compensation online.
Their new site is going to be called Project Connect and, the scheme says, will give customers "accurate expectations" and information and allow consumers to make their claims online.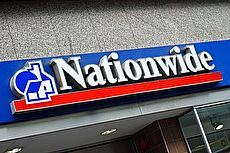 16 November 2017
13 November 2017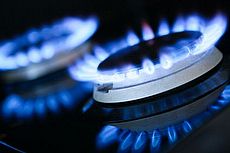 8 November 2017
Follow us or subscribe for FREE updates and special offers