Autumn Statement makes Universal Credit less fit-for-purpose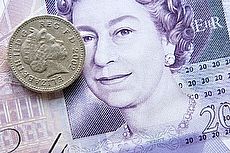 THE Chancellor of the Exchequer has announced a reduction to the Work Allowance as part of his Autumn Statement, a move that will leave families in receipt of universal credit up to £2,800 worse off annually.
This reduction is coupled with a decrease in the Work Allowance "Earnings Taper" from 65p to 63p, meaning that anyone on Universal Credit who exceeds the Allowance will have less of their benefits deducted.
However, while such a reduction will put anything between an extra £250 or £500 in the pockets of working households on Universal Credit (UC), the reduction of the Work Allowance from £222 and £263 - for couples with children and single parents respectively - to £192 a week will ultimately leave these households noticeably poorer.
And at a time when wages are set to stagnate in parallel with rising inflation, these changes are likely to tighten living standards over the course of the 2015-20 Parliament.
Squeezed families
This, at least, was the conclusion reached by the Statement's numerous critics, from NGOs to Labour and Conservative MPs.
The Resolution Foundation, for one, said that with the Statement, Chancellor Philip Hammond had chosen "not to support just about managing families who face a double whammy of lower earnings and benefit cuts."
if the government does not act to change course on upcoming cuts to Universal Credit, the very just about managing families Theresa May is focused on will see big hits to their income.
Torsten Bell, Resolution Foundation
Their own research shows that a "a couple with kids where one person works full time on the wage floor will lose nearly £2,000", while single parents could lose "up to £2,800 a year."
Their assessment was also supported by the single-parent charity Gingerbread, whose Director of Policy noted, "reversing the cut to the work allowance could put £800 back into the pockets of the average working single parent and well over £2000 for others."
What this cut to the Work Allowance essentially means is that UC will be deducted from families at a lower threshold of income, so that even less well-off households will have benefits taken from them as if they were more affluent.
Worse still, this picture is made gloomier by the context of Brexit, which has led the Office of Budget Responsibility to predict that real average earnings will be £830 lower in 2020 than they would've been according to earlier, pre-Brexit forecasts.
In fact, they've calculated that "Subdued earnings growth and higher inflation mean that real income growth stalls in 2017".
Coupled with the cuts to the Work Allowance, this flatlining of income means that the living standards of working families in general and the 80,000 [PDF] working households already on Universal Credit will take a considerable hit over the next few years.
Making work pay
It almost goes without saying, but the reduction to the Work Allowance is part of the Government's efforts to keep public spending down at a time of economic uncertainty.
Originally announced by ex-Chancellor George Osborne (before the Brexit vote) in last year's Autumn Statement, it was hoped that it would provide £3 billion of a promised £12 billion cut to the UK's welfare bill.
Yet there's a possibility it will also make the Government's flagship Universal Credit scheme counterproductive, in the sense that, by reducing the amount its recipients can keep of their salaries, it will fail to "make work pay".
Indeed, this scheme attracted such criticisms long before the latest Autumn Statement, with the Institute of Fiscal Studies arguing in February, "The long run effect of Universal Credit will be to reduce benefits for working families on average."
And given that a Department for Work and Pensions study revealed that the average claimant received only £2.90 a week more on UC in 2015 than the average claimant of Job Seeker's Allowance, the reduction to the Work Allowance suggests that the flagship benefits scheme will be a failure relative to its own goals.
Delays
The only saving grace, albeit one that offers little consolation, is that Universal Credit hasn't come anywhere close to being rolled out across the entire UK.
The Government originally intended to put one million people receiving any kind of working-age benefit onto UC by April 2014, with the full transition being made by 2017.
However, as of writing only 279,315 [PDF] people are receiving UC, with the deadline for the rollout's completion having been pushed all the way back to March 2022.
And this is probably just as well, since with the Autumn Statement's failure to rollback the £3 billion cut to the Work Allowance, the UK's working households would be worse off in the current economic climate if they were all on UC.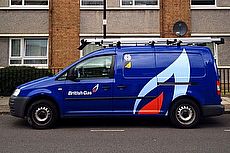 21 November 2017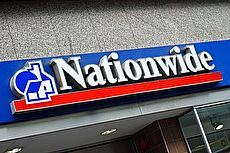 16 November 2017
13 November 2017
Follow us or subscribe for FREE updates and special offers