AA blame insurance rise on tax, whiplash and switching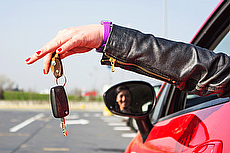 ©iStock.com/oneinchpunch
THE AA have released their latest car insurance premium index, which shows that the average annual price of a policy has risen to £586.
This represents an increase of 16.3% compared to the year before, underlining just how expensive - and how increasingly expensive - it is to insure a car.
Once again, the AA have identified two main causes for this rise: the insurance premium tax (IPT) and the high frequency of questionable whiplash claims.
However, they also point to another possible factor, which is the increasing tendency of drivers to switch their policy after a single year.
This, they claim, is making insurers less likely to offer lower introductory offers to new customers. That's because such loss-making offers are dependent on customers staying with them for more than the first year, so that the losses insurers accrue in offering a discounted rate are then recouped by the profit-making rates of later years.
Switching
This might suggest that AA's report is a blow for those who've championed the power of switching and its ability to ensure the most competitive prices possible.
As AA's director of insurance, Michael Lloyd, says, "There's little incentive for insurers to offer low, loss-making introductory quotes on price comparison sites because [...] there is little likelihood that such customers will remain".
"Coupled with predicted price increases, any additional tax burden would simply add to the growing number of uninsured drivers"
Michael Lloyd, AA
Yet there are two points worth noting in response to the apparent contribution of regular switching to rising premiums.
The first is simply that, as AA have told Choose, it's only a minor factor in the inflation of premiums.
The second is that, contrary to initial appearances, it will in fact work to lower overall rates in the long term, with regular switching encouraging insurers to start concentrating less on first-year offers and more on retaining their existing customers with better later deals.
In fact, Michael Lloyd acknowledges this likelihood in the report. Claiming that customers are increasingly gravitating towards the lowest premiums without always realising that they're only introductory offers, he states, "this will tend to push those initial premiums up and perhaps offer greater scope for insurers to reward loyalty".
Put differently, because insurers will stop competing on initial premiums, they'll start competing on their second-, third- and nth-year premiums instead.
As such, if enough people change insurer regularly, and if car insurance comparison sites are clear enough on the premiums of later years, then switching will end up contributing to lower premiums as a whole.
Tax
Then again, it has to be reiterated that the AA regard switching as the least influential of the causes they identified in rising premiums.
Top of their list is the insurance premium tax, which was increased for the second time in the March 2016 budget.
It climbed to 10% from October 1st, after having already risen from 6% to 9.5% last November.
This now means that 10% of what insurers charge their customers has to go to the Inland Revenue Service, and as a result AA confirm that this has added £18 to the average premium.
Because it's had such a pronounced effect, the AA have called on Philip Hammond not to raise the IPT further, warning that it risks adding to the one million uninsured drivers on Britain's roads:
"Coupled with predicted price increases, any additional tax burden would simply add to the growing number of uninsured drivers".
Yet the IPT doesn't account for all of the extra £82 the average customer is now paying compared to 2015.
Whiplash
Another big factor is the "whiplash epidemic" currently sweeping the nation. According to the AA, 839,000 small injury claims were made over the course of the 12 months leading to the report, with 750,000 of these relating to whiplash.
This is undoubtedly a big, even worrying number. However, it has remained relatively stable over the past few years, and certainly hasn't risen by anything like 16.3% in the past 12 months.
For instance, in the year leading to March 2013, the Claims Portal state that there were 883,300 [PDF] small injury claims, while in the year to March 2014 there 770,000.
In the year to March 2015, there was an increase to 883,600 claims, yet while this is another troubling number it's very interesting to note that AA's Premium Index for the first quarter of 2015 [PDF] reports a fall in car insurance rates.
They decreased by 1% compared to the previous quarter, and they fell by 5.8% over the year.
If nothing else, this shows how insurers don't necessarily have to respond to a high level of small injury claims by increasing premiums.
Added to this, the total number of small injury claims provided by the AA - 839,000 - is less than the March 2015 total.
Yet for some reason premiums have risen by 16.3% compared to the year before.
Something clearly doesn't add up, and before we conclude that the IPT must be the biggest factor or that the cost of car repairs is significantly increasing (a claim which isn't very well-supported by evidence), it's worth remarking on another significant element in the cost of insurance.
This is the profits of the insurer. For Aviva - the biggest general insurer in the UK - these rose (before taxes) by an impressive 20% in 2015, while for such other insurers as Direct Line [PDF] and AXA [PDF], for example, the increases were 10.9% and 12.1% respectively
And while some of this undoubtedly came from other kinds of insurance, it's still indicative of how the rising cost of insurance isn't simply a product of whiplash or tax, but also of the ever-present need of insurers to increase their gains.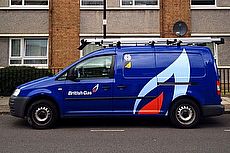 21 November 2017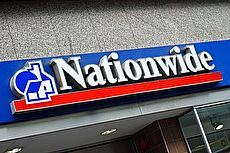 16 November 2017
13 November 2017
Follow us or subscribe for FREE updates and special offers