Sky has launched the Entertainment OS 1.2 upgrade for both Sky Stream and Sky Glass platforms.
Sky Entertainment OS is being updated for Sky Stream and Sky Glass users today, with four new features.
Entertainment OS 1.2 will be updating the Playlist feature, improving the integration with Netflix, and adding new voice commands for the FIFA Women's World Cup.
While the improvements aren't major, they should be useful, and again highlight Sky's commitment to moving towards a predominantly streaming service.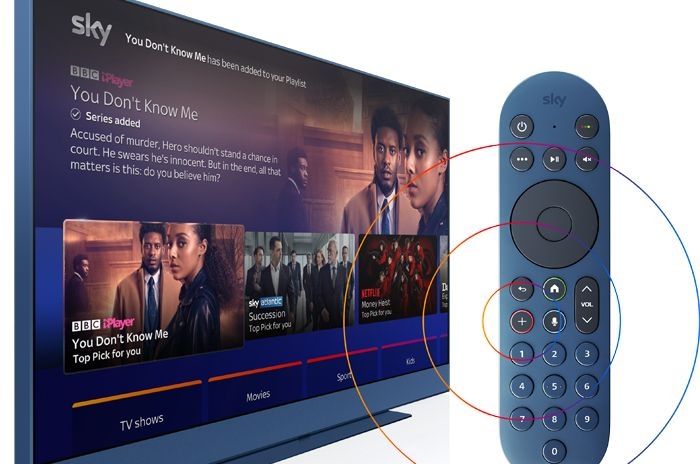 Sky Entertainment OS 1.2
Sky first launched Entertainment OS in October 2022, when they made Sky Stream available as a standalone device, separate from Sky Glass.
It was last updated in February 2023, with the Entertainment OS 1.1 released, which included the launch of personalised playlists, a new 'Play' voice command to help users watch content quicker, and improvements to Bluetooth.
Now, Sky are releasing the next update to the OS, Entertainment OS 1.2, which sees four new features being added.
1. Playlist improvements
Viewers can now access a 'manage all' Playlist page to see everything they've added in one glance. Users can also delete content from different personalised playlists, as well as move titles from one playlist to another.
Personalised Playlists were only added to the OS in February 2023, so this new feature allows users to more easily manage saved titles and reorganise various playlists.
2. Restart content straight away
Up until now, viewers wanting to restart programmes had to start viewing them before they could hit the 'restart' button, meaning it was possible to accidentally catch key moments in the middle of a programme, putting viewers at risk of spoilers.
The new update sees the restart button added to the overview pages, so viewers can watch from the start without having to press play first.
3. Netflix integration improvements
Netflix has now been added to the 'continue watching' rail on the Sky Entertainment OS, making it quicker and easier for viewers to carry on watching programmes on Netflix without having to launch the Netflix app separately.
4. Added voice commands
Lastly, the latest Sky Entertainment OS 1.2 update sees a few new voice commands added, as well as a new page with live coverage, highlights, catch up and league tables for the FIFA Women's World Cup 2023.
Sky TV customers can now say phrases including "Women's World Cup", "Lionesses", and "It's coming home" to access the event specific content quickly.
Sky updates
The new update from Sky comes shortly after they announced the launch of Sky Live, a 4K interactive camera for Sky Glass.
It also highlights the provider's focus on their new streaming service in comparison to the older satellite-based Sky Q, which Sky seem to be slowly phasing out.
While they recently extended their satellite transmission deal for another ten years, prices of content on Sky Stream and Sky Glass are now cheaper than with Sky Q, and updates to devices and OS systems seem focused on the newer products too.
Sky are also launching updates to their broadband services too, recently announcing a new WiFi 6 enabled router to work with the WiFi 6 enabled Sky Stream and Sky Glass devices, while improving their whole home WiFi guarantee from 3Mbps to up to 25Mbps.
Read more about Sky TV packages and Sky broadband.