Netgem TV subscribers will soon be able to access cloud-based games through their TV set thanks to a new partnership with Gamestream.
Netgem is a 4K TV box that brings together Freeview and around 80 premium TV channels, and is often used by broadband providers to offer TV.
The announcement of a partnership with Gamestream means customers will be able to play games online through their TV set, alongside accessing Netgem's TV content.
Award-winning games soon to be available include Hot Wheels Unleashed, Garfield Lasagna Party and Overcooked! 2.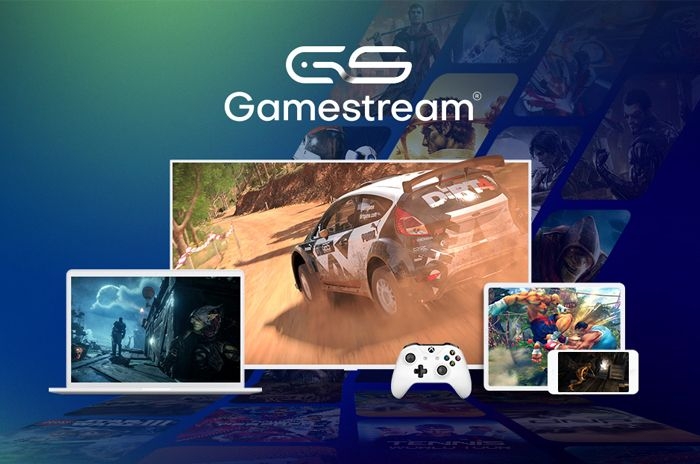 Gamestream
Gamestream is an established cloud-based gaming platform, that already works on a wholesale basis, so the new partnership with Netgem suits their existing system well.
The combination of Netgem TV with Gamestream will offer customers a more interactive box-set experience, where they can switch from video content to gaming content within the same platform.
Netgem's existing customer base of over 100 million subscribers, either who sign up directly or via a telecoms provider, will have Gamestream rolled out to them automatically.
Gamestream's platform is aimed at family users, with family-friendly titles, and additional games added every month to keep customers entertained.
TV and gaming
While there are no set dates coming out of exactly when the new gaming service will be made available to Netgem customers, it highlights a growing trend in the pay TV market to add more diverse content streams than just video.
In fact, the move from traditional linear TV to streaming platforms with cloud-based storage, opens the door to a variety of content including gaming, which is popular on both large screens and mobile devices.
Leading pay TV provider Sky have also recently launched an interactive gaming service for Sky Glass customers, with the addition of Sky Live to their line-up.
Sky Live is a 4K camera that works exclusively with Sky Glass TV sets to offer a more interactive and immersive TV experience, with games and home workouts using body movements and gestures to control games, or give users real time feedback on workout posture and form.
Netgem TV
Netgem TV is available with broadband and TV bundles from TalkTalk on their superfast fibre plans, and Community Fibre who operate full fibre connections in London.
TalkTalk customers can add a Netgem 4K TV box for just £5 per month, while Community Fibre customers can add the TV pack for £10 per month.
The addition of a cloud-base gaming platform will help to keep Netgem competitive as bigger providers like Sky roll out more advance features and devices.
Mathias Hautefort, CEO of the Netgem Group, said, "We look forward to presenting this cross-content approach to our operator customers, who are looking for differentiation in their very competitive markets and ways to keep their existing TV, Fixed, and Mobile customer bases highly engaged."