Community Fibre's broadband network has now passed over one million homes in the capital city.
Independent full fibre network, Community Fibre, have reached a milestone footprint of over one million residential properties.
Operating entirely in London, Community Fibre are now the capital's largest full fibre provider, having expanded their network by 75% in the last 12 months.
Community Fibre champion fairer pricing structures, with low cost deals on ultrafast fibre and fair out of contract price rises.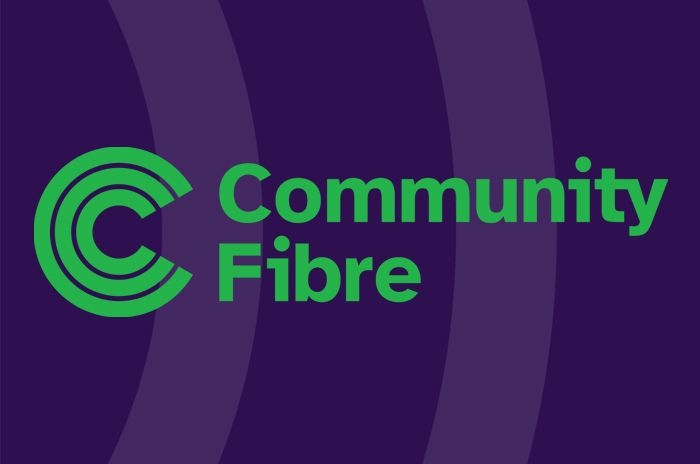 One million
Announced yesterday, Community Fibre say their network has now passed over one million residential homes across London.
The full fibre network also now passes more than 212,000 businesses, who can access their business broadband deals with up to 10Gbps speeds.
Community Fibre say this makes them the capital's largest full fibre provider, a claim Thinkbroadband backs up, with their write-up citing a coverage figure of 1,104,339 premises, while the second largest network Openreach, is still slightly under a million.
Most of Community Fibre's expansion has been completed over the past 12 months too, with their footprint expanding by 75% over the last year. The network is largely privately funded by a range of firms including Warburg Pincus LLC, DTCP, Railpen and NDIF.
Targets
While Community Fibre's rollout is gathering pace, they aim to reach 2.2 million homes by the end of 2024, which leaves them another 1.2 million to reach in the next 18 months.
Thinkbroadband also report Community Fibre's build-rate is faster than Openreach, meaning they'll reach even more properties faster than the incumbent.
However, Openreach aim to cover 25 million premises by the end of 2026, which means eventually they could have coverage figures closer to 85% of London, while Community Fibre are only aiming to cover around 60%.
Full fibre competition
The full fibre rollout in the UK has become extremely competitive, with many independent firms vying for coverage and customers.
While full fibre coverage has only reached around 53% of the UK so far, as the rollout continues, an increasing amount of "overbuild" is occurring.
Overbuild refers to areas where two or more full fibre networks have expanding their network, as opposed to sharing through wholesale deals.
By the end of 2023 there were around 2.5 million premises with the choice of two or more full fibre networks, and 1.6 million with the choice of three or more.
The risk for independent networks like Community Fibre is the investment made in areas where they may not then get enough customers. This is somewhat exacerbated in areas like London, where there are more than one area-specific networks, including G.Network who only recently secured a £150 million investment funding.
Fairer pricing
Community Fibre do have some tricks up their sleeve however when it comes to enticing customers to sign up.
They're one of the cheapest gigabit broadband providers, offering a symmetrical 1Gbps plan for just £25 per month. In comparison, Virgin Media's Gig1 broadband plan costs £45.
They also offer fair out of contract price increases limited to just £2 above the price paid when the customer took out the deal. Using Virgin Media as an example again, their Gig1 package increases to £62 out of contract, a rise of £17 per month.
Read more about Community Fibre vs Virgin Media.
Community Fibre are also leading the way with fairer social broadband tariffs, which they make available to anyone struggling with their bills, and do not require customers to be in receipt of particular benefits to qualify.