BT has announced it will be showing the Champions League, Europa League and Europa Conference League finals for free.
BT Sport is planning to make the 2023 UEFA Champions League, Europa League and Europa Conference League football final matches free-to-air.
Viewers will be able to watch the three finals online at btsport.com/final, via the BT Sport app for small and large screen devices, and on the BT Sport YouTube channel.
Virgin Media customers will also be able to watch the football matches for free through the TiVo, TV 360 and Stream platforms on channel 532.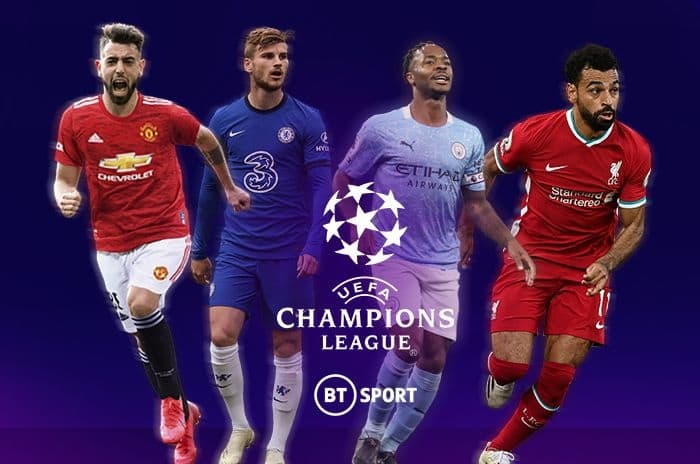 © BT
Where to watch BT Sport free
Football fans can tune in to the free BT Sport football finals matches in a number of ways, either online, through the app, on YouTube, or via Virgin Media.
All three finals matches can be seen on:
btsport.com/final
BT Sport app
BT Sport YouTube channel
Virgin Media on channel 532
Those watching via the BT Sport app can access it through devices including the Playstation, Xbox, Samsung Smart TVs, Apple TV, Android TV, and Amazon Fire boxes.
Virgin Media customers will also be able to watch via channel 532 whether they have a Tivo box, TV 360 box, or a Virgin Stream box.
The matches will also be shown on BT Sport 1 in HD and on the BT Sport Ultimate channel in Ultra HD 4K for those with a compatible box-set and TV.
Europa League final
The first of the three finals are the Europa League final between Sevilla and Roma, and will be shown on BT Sport 1 HD and BT Sport Ultimate from 7.15pm on Wednesday May 31st.
Europa Conference League final
The second final match is the Europa Conference League final between West Ham and Serie A Fiorentina in Prague, on June 7th.
Coverage of the match starts at 7pm on BT Sport 1 HD and BT Sport Ultimate.
Champions League
Finally, football fans can tune in and watch the final of the Champions League live at the Ataturk Olympic Stadium in Istanbul, between Man City and Inter Milan.
Coverage starts at 6pm with a live preview show on Friday, June 9th.
BT Sport's exclusive live coverage of the matches will be hosted by Jake Humphrey, who will be joined by guests including Rio Ferdinand, Steve McManaman, Michael Owen and Joleon Lescott.
BT Sport packages
For those who want access to more of BT Sport's live football coverage, they can combine broadband and TV plans from BT, Virgin Media, Sky and TalkTalk.
Various offers available include Virgin Media's Bigger Bundle which offers BT Sport in HD and 4K, alongside 190+ channels and M250 broadband for less than £40 per month.
BT TV Sport and full fibre combines the BT Sport pack with 150Mb full fibre broadband for just £47.99 per month, and customers get the BT TV Box Pro and option to add channel packs through NOW memberships.
TalkTalk customers can add the BT Sport Monthly Pass to their TV and broadband bundles with the provider offering 4K TV boxes on fibre broadband plans.
Lastly, Sky viewers can also add the BT Sport pack in HD to their channel line-up, while not the cheapest way to watch BT Sport, Sky also has access to the Sky Sports pack in HD.