British Gas has pledged to help with energy bills for prepayment customers after Citizens Advice highlighted they were self-disconnecting.
British Gas is committing £10 million to support their existing prepayment customers who are struggling with their energy bills by giving vulnerable customers £250 of free credit.
The move comes after Citizens Advice found more than 2 million prepayment customers were disconnected at least once a month, and one in five have been cut off in the past year.
Alongside the £10 million support package, British Gas are also committing to extra protection for vulnerable customers, including stopping the practice of remotely switching them onto prepayment meters.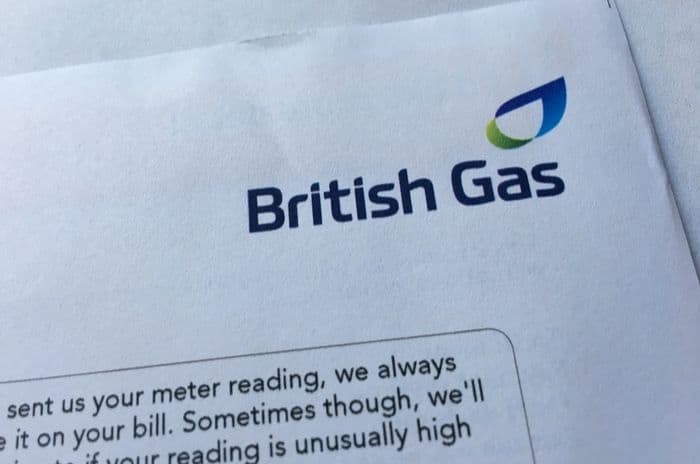 Credit: Damian Czajka/Shutterstock.com
British Gas support
British Gas will be identifying their most vulnerable prepayment customers struggling with energy costs and providing them with a non-repayable credit of up to £250.
In addition to this, British Gas are also pledging a number of additional support measures to help protect people struggling with their bills.
The company have said they will stop the practice of remotely switching customers from post-pay meters to prepayment meters without consent. Where a smart meter can be installed these will be prioritised for those struggling to ensure people getting into difficulties are recognised faster and help can be provided.
Lastly, additional vulnerability checks will be carried out to help find and support more customers who are at risk of self-disconnection.
Record of support
While British Gas are the largest energy supplier, their record for supporting vulnerable customers exceeds that of all other providers.
In September 2022, Ofgem found British Gas had no significant weaknesses in their processes and governance of vulnerable customers. Yet, the majority of other energy firms had at least minor weaknesses.
In response to the energy crisis, British Gas has already committed 10% of its supply profits to the British Gas Energy Support Fund, which provides grants of up to £1,500 for those in need backdated to the start of 2022.
Last winter, the supplier also pledged £2 million in a new Winter Fuel Fund to help customers with energy debts of more than £250.
Prepayment vulnerabilities
Yet, while these additional support measures are undoubtedly helpful, their remains a significant proportion of the population struggling with bills and at risk of self-disconnection.
Prepayment customers are particularly vulnerable to increased energy costs and disconnection of supply, which can also lead to a debt build-up of standing charges, making reconnecting with a top-up more expensive.
Citizens Advice reviewed the three main reasons for self-disconnections. These were due to people to forgetting to top up; not realising the meter was low on credit, or having insufficient funds to top up.
Disabled and older adults who are at home all day often have higher energy usage and lower incomes. Citizens Advice research published in January 2023, found over 130,000 households including a disabled person or with a long-term health condition were disconnecting at least once a week due to affordability.
The Office for National Statistics (ONS) also recently highlighted how 55% of disabled adults were struggling with energy bills in the period of June to September 2022 before the cold weather had even set in.
Previous research carried out by Citizens Advice has also found 87% of households on prepayment meters were in receipt of benefits. This suggested the benefits system could be used to further support vulnerable energy customers.
However, we've also seen a reduction in the number of disabled adults eligible to support schemes like the Warm Home Discount, with Disability Living Allowance (DLA), Personal Independence Payments (PIP) and Attendance Allowance (AA) benefits having now been removed from the eligibility criteria of the scheme.
Calls for change
The issues identified by Citizens Advice have prompted them to call for changes to how prepayment meters in particular are administered.
They've said they want energy suppliers to identify self-disconnection risks before installing prepayment meters, and also to review all existing customers on prepayment and switch them to post-pay meters where they are at risk of disconnection.
Most importantly, Citizens Advice want to see a total ban on the forced installation of prepayment meters to stop people self-disconnecting, alongside banning remote switches via smart meters.