New £2m fund will help energy provider's most vulnerable customers access financial assistance this winter.
The Winter Fuel Fund will see grants given to thousands of customers with energy debts of £250 or more.
These measures are on top of the existing support British Gas offers to customers who may be struggling to pay their bills.
Eligible customers will be contacted directly by British Gas and will be able to apply online for the grant until the end of March 2022.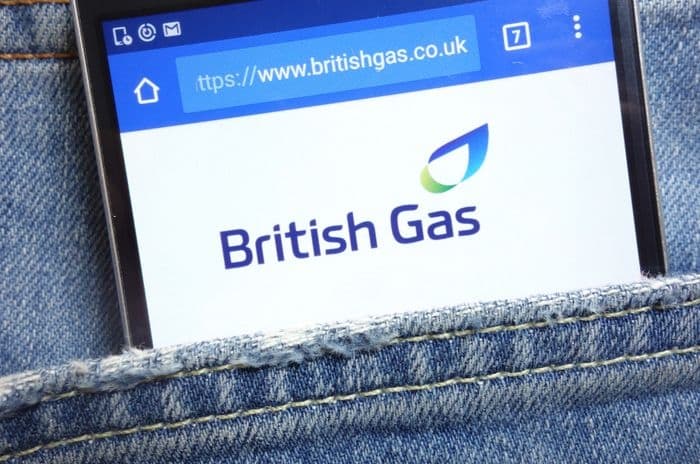 Credit: Piotr Swat/Shutterstock.com
New fund
£2m has been ring fenced by British Gas as part of their new Winter Fuel Fund.
This fund is designed to help the most financially vulnerable customers pay their bills this winter and is targeted at customers who have outstanding debts of £250 or more with the energy supplier.
Grants will be given to help customers pay their energy bills and it's expected thousands will benefit from the fund, although no details have been given on how much each grant would be or how much debt vulnerable customers could see reduced under the scheme.
British Gas will contact eligible customers directly by email or letter to let them know they can apply via the British Gas Energy Trust website.
Applications are open from this week until the end of March 2022.
Other measures
If British Gas customers are not eligible for the Winter Fuel Fund, there may be other support they can access through their energy provider.
For example, the supplier helped 300,000 customers manage their energy debts through payment plans and other measures in 2020 and they support almost three million customers on the Priority Services Register (PSR).
In addition, British Gas participates in the Warm Home Discount scheme (WHDS) that offers a one-off payment of £140 to vulnerable customers who qualify for the scheme.
Eligible customers should have received a letter from British Gas over the last few months with details on how to apply if they qualify.
Customers with many other energy suppliers will also qualify for the WHDS - read more in our guide to getting help with your energy bills.
Soaring bills
British Gas say they have introduced this additional £2m Winter Fuel Fund in response to the financial pressures currently faced by customers.
There has already been a 12% rise in standard variable tariffs (SVTs) over the last few months thanks to the increase in the default energy price cap and customers are being warned that April 2022 could see another significant increase of several hundred pounds.
It's normally possible to switch to secure a better energy deal, but the soaring wholesale price of energy means that many providers are currently not accepting new customers and fixed energy deals are more expensive than SVTs.
Dozens of energy providers have collapsed so far this year, with British Gas taking on almost half a million customers from failed suppliers (including the 350,000 customers of People's Energy following their collapse in September).
Yet the costs of collapsed suppliers are passed on to all customers thanks to the Supplier of Last Resort (SoLR) process which allows providers to recoup their costs from taking on a failed company's customers.
Plus, the collapse of Bulb Energy into a Special Administrator Regime (SAR), effectively nationalising it for the time being, threatens to add more to every household's fuel bills as the costs of keeping the company afloat will eventually be paid by taxpayers.
For further information on the UK energy crisis and what's causing it, read our dedicated guide. It also includes details of which energy providers have collapsed in 2021 and which supplier took on their customers.