Compliance reviews undertaken by Ofgem show majority of energy companies have at least minor weaknesses in their processes and governance.
Three suppliers were identified as having severe weaknesses with customers put at risk of poor outcomes such as self-disconnecting.
Only British Gas had no significant weaknesses in Ofgem's reviews.
The regulator has written to energy suppliers reminding them of their obligations to customers and the areas they should be focusing on ahead of what is expected to be a difficult winter for many households.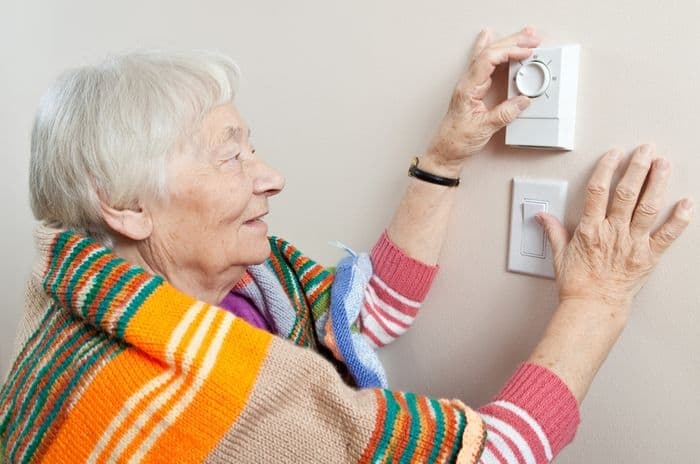 Credit: Paul Vasarhelyi/Shutterstock.com
Compliance reviews
Ofgem announced earlier this year they were opening a series of Market Compliance Reviews into energy suppliers, with the first report published in July 2022 raising concerns about direct debit failings.
This latest review examined the support for customers experiencing payment difficulties and separates energy suppliers into four categories:
No significant weaknesses - British Gas
Minor weaknesses - Ecotricity, EDF, E.ON, Octopus Energy, Shell Energy, Utility Warehouse, SO Energy
Moderate weaknesses - E, Good Energy, Green Energy UK, Outfox the Market, Bulb
Severe weaknesses - TruEnergy, Utilita, Scottish Power
Those suppliers showing severe weaknesses did not have a consistent approach to helping customers who might be having difficulty making payments or there was a risk that policies to support them were not being implemented properly.
Ofgem concluded these weaknesses left customers at serious risk of serious outcomes such as self-disconnecting from their energy supply.
Households who self-disconnect or self-ration because they are worried about paying their energy bills are meant to be assisted by suppliers under rules brought in during 2020.
Significant weaknesses
It was confirmed last week that Scottish Power and Utilita have been issued with Provisional Orders requiring them to improve their support for vulnerable customers.
Among other improvements, Scottish Power must pause disconnections for customers with active, agreed or overdue repayment plans of £5 per fuel per week (or less).
Their call scripts must also be updated to reflect the fact there is no default minimum repayment amount when a provider has enough information to make a judgement on a customer's ability to pay.
Meanwhile, Utilita have been warned to stop using a call script that tells customers Additional Support Credit is not a licence requirement and they must offer a credit mode meter to all their Priority Services Register (PSR) customers.
Utilita was previously one of the four energy suppliers criticised for their direct debit failings in Ofgem's earlier review.
Supplier obligations
The regulator has written to energy suppliers highlighting five areas they must focus on in the months ahead:
Identification of financial vulnerability - Suppliers must proactively monitor accounts for signs of financial stress and proactively support customers.
Ability to pay - Customers must not be pressured into repayment plans they are unable to afford and customer service staff must be able to offer forbearance options that promote sustainable debt solutions rather than simply recovering the debt.
Self-disconnection and self-rationing - All reasonable steps must be taken to identify customers who are self-disconnecting and offer additional support to customers in vulnerable situations.
Prepayment meters - These should not be installed or remotely activated without an appropriate assessment checking whether it will be safe and practicable. Suppliers are also reminded that force-fitting a prepayment meter is a last resort.
Debt recovery actions - Any actions to recover debt (including via third parties) must be understanding of customers' circumstances and provide or signpost debt support and solutions.
Ofgem conclude their letter to suppliers by stating they expect the forthcoming winter to be a very difficult one for many households and reiterating that they expect suppliers to support customers.
Despite the confirmation of a cap on energy unit prices announced by the Government earlier this month, the price increases for gas and electricity are expected to hit households hard from 1 October 2022.