The average energy bill for UK households will be capped at £2,500 per year in new plans confirmed by the Government.
Known as the Energy Price Guarantee, it will limit how much each unit of gas and electricity supplied to a home can cost from 1 October 2022.
It is in addition to the previous measures announced in May that offers support of up to £1,200 for the most vulnerable households.
The Government also set out plans to increase and strengthen the UK's energy supply and reform the energy market.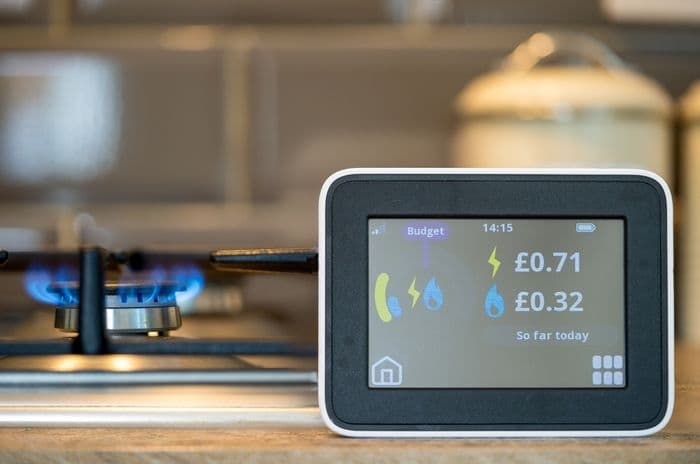 Cliff Day/Shutterstock.com
Capped energy bills
The Energy Price Guarantee replaces the energy price cap and freezes the amount households in England, Scotland and Wales pay for their energy from October 2022.
What this means is:
The typical household will pay £2,500 per year
Customers on pre-payment meters will see a similar cap, but it will be slightly higher due to the extra costs of pre-pay.
Anyone on a fixed tariff will also be protected
Comparable support will be given to households that are not connected to the grid
Landlords must not make a profit from reselling energy to tenants on "all-inclusive" deals
These measures are going to be in place for two years, amounting to a freeze on energy bills when they were initially expected to rise to an average of £3,549 from October.
However, it still means the average bill will rise from £1,971 to £2,500 and has almost doubled in a year from the £1,277 typical bill for variable customers set in October 2021.
It's important to note that the cap is a limit on how much each unit of energy can cost, so households that use lots of energy will pay more and low users will pay less.
Extra support
This new cap limit that will come into force on 1 October is in addition to the support already announced earlier this year such as:
A £400 credit to each energy meter applied in six instalments
A payment of £650 to households on means-tested benefits in two instalments (the first one should have already been paid)
An extra £300 for pensioners in receipt of the Winter Fuel Payment
A £150 payment for those in receipt of disability benefits (paid by September)
All these support measures still stand, meaning that the typical bill for all households will be closer to £2,100 (minus the £400 directly applied to home energy meters).
While these combined measures will be welcome to households, it still marks a significant increase on the average bill of £1,277 from a year ago at a time when many other bills are simultaneously rising.
Securing the market
This intervention from the UK Government will cost billions that is being paid directly to energy companies to compensate for the difference between the price they paid on the wholesale market for energy and what they will be selling it to households for.
At the same time, the Government has confirmed they are looking at longer term solutions to improve the supply and security of energy.
These solutions include:
An Energy Supply Taskforce has already begun negotiations with gas and electricity suppliers to reduce the prices charged for energy for long-term contracts
Looking at more oil and gas licences in the coming weeks
Lifting the ban on fracking in the UK
Reforming the structure and regulation of the UK energy market
Some of these measures may prove contentious and the details have yet to be revealed.
However, it's also important to highlight the fact that the Government have launched a review to ensure net zero targets are being met, signalling an ongoing commitment to reducing emissions.
The review, headed by Chris Skidmore MP, will report back by the end of the year.