Energy regulator Ofgem confirms the default energy price cap will increase by 80% from October 2022.
It means the average home energy bill will rise to £3,549, with customers on prepayment meters seeing typical bills of £3,608.
Ofgem say the significant increase is due to soaring costs of wholesale energy brought about by the war in Russia.
The regulator has called on the incoming Prime Minister to extend the existing package of energy support measures that will see households receive at least £400 to help with their bills.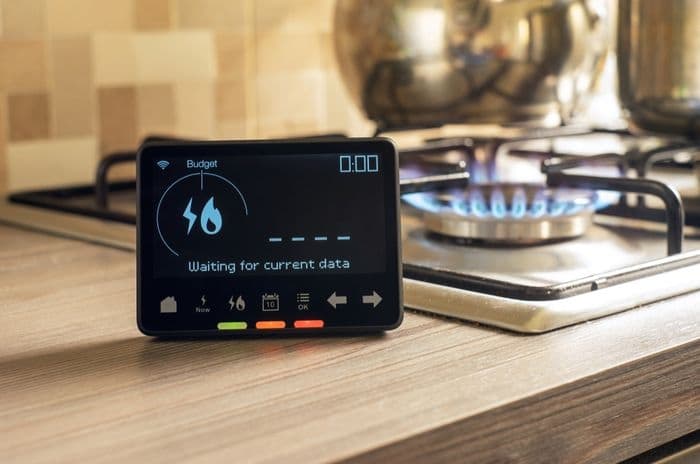 Credit: Vitalij Terescsuk/Shutterstock.com
Major increase
The default energy price cap has been set at £3,549 from 1 October 2022, a rise of 80% compared to April.
For customers on prepayment meters, the average bill will reach £3,608 while those who pay by standard credit (cash or cheque) will see typical bills of £3,764.
There are a couple of crucial things to note about the price cap:
It is not a total cap on our energy bills and instead caps what energy suppliers can charge per unit of electricity and gas - this is then averaged out into the headline figure of the cap
Customers will pay more or less than the headline figure depending on their energy usage
Households pay a daily standing charge for electricity and/or gas, with this set at 46p for electricity and 28p for gas (for those who pay by direct debit)
This cap level will be in force from October to December 2022, meaning it will be recalculated ahead of January 2023 when it is widely expected to rise further.
24 million households are currently subject to energy price cap rates, including 4.5 million households who are on prepayment meters.
Wholesale costs
The costs of wholesale energy make up the bulk of the energy price cap.
Compared to the April 2022 price cap, wholesale costs have risen by 131% and now make up 70% of the cap level at around £2,500.
Ofgem highlight the fact that the price cap cannot be set lower than the true cost of buying and supplying energy, plus they reiterate that most domestic energy suppliers are not currently making a profit in their businesses.
However, the regulator has declined to give a projection for how high the price cap might be set in January 2023.
They say market volatility over the winter could mean that wholesale prices could increase significantly over the coming months.
Households in crisis
The figures are stark - typical energy bills as of October 2021 were £1,277 and will now be an average of £3,549 per year as of October 2022.
Not only is this an increase of 178% over the course of a year, it is much higher than the £2,800 projections that the Government based their package of support measures on earlier this year.
Under those measures:
All households will receive £400 bill credit to their energy meter
Customers on most means-tested benefits will receive a £650 Cost of Living Payment (the first instalment of this should have been paid already)
Pensioners in receipt of the Winter Fuel Payment will receive an additional £300
People in receipt of disability benefits will receive a £150 grant (this has started to be paid to customers)
Yet the £400 credit that all energy customers will receive is dwarfed by the rise in typical bills of over £1,500.
Even households who also qualify for the £650 Cost of Living payment will see a significant gap between the support offered and the energy bills they are expected to pay.
Bearing in mind that customers on means-tested benefits are on low incomes, it could mean we're heading for an even bigger crisis than the one Citizens Advice predicted in March 2022.
Ofgem say they are in contact with ministers, consumer groups and industry representatives on options that the new Prime Minister could deploy to ease the growing crisis, saying it requires urgent action.
However, they also warn that energy companies are likely to raise direct debits ahead of the price cap change to help customers balance their costs over the winter, so we might see rising bills before the new Prime Minister has had a chance to settle on a course of action.