VOXI mobile SIMs will now include up to six months of free Unlimited Music alongside the brand's Unlimited Social Media Pass.
Running as a special offer, VOXI's Unlimited Music Pass will now be available for customers to add to their SIM only deals free for first six months, before reverting to its usual price of £5 per month.
The Unlimited Music Pass from VOXI offers free mobile data for customers using music apps including Spotify, Apple Music, Deezer, and Amazon Music.
VOXI from Vodafone already offers Unlimited Social Media as one of their core selling points, and many bundles offer an Endless Video streaming pass too.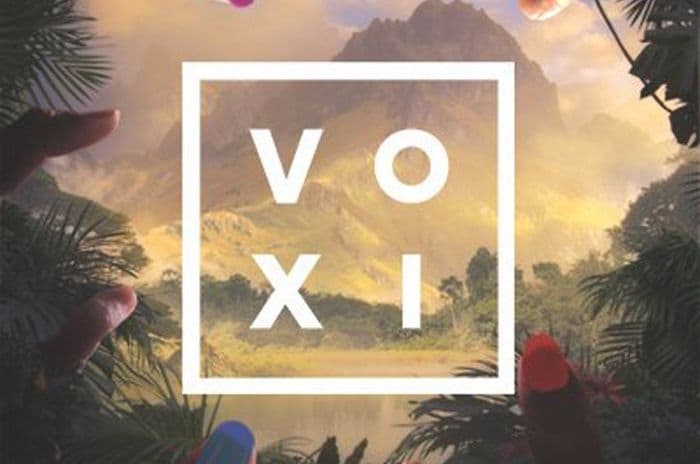 Unlimited Music Pass
VOXI's Unlimited Music Pass has been available for customers to add to their plans for some time now, and it's been offered free for six months before too. Costing £5 per month the add-on allows customers to stream music from a range of apps without the usage eating into their data allowances.
From today, customers will be able to add the Unlimited Music Pass through their accounts, or at the checkout, and get six months free, before the plan reverts to £5 per month. The Unlimited Music Pass plan can be cancelled on a 30-day basis.
It means people can sign up for smaller data plans, say 15GB per month, but continue to use streaming apps and social media apps, without eating into that allowance.
Streaming music on Spotify can use up to 150MB an hour on the highest quality setting (320kbps), although this is reserved for Spotify Premium users. The second highest setting is 160Kbps, which would use around 72MB an hour.
Overall then, you could be looking at streaming for 6 to 13 hours before using 1GB of data on Spotify. Yet, over a month, that can easily add up, especially when combined with other activities like social media and video streaming.
The Unlimited Music Pass covers apps including Spotify, Apple Music, TIDAL, Deezer, Amazon Music, Napster, and Primordial Radio.
See VOXI's latest pricing and deals.
Unlimited Video and Social Media
All VOXI SIM only plans come with Unlimited Social Media as standard, as it remains to this day one of VOXI's main selling points.
Unlimited Social Media covers data use resulting from using social media apps and websites. Social media apps include Facebook, Facebook Messenger, Whatsapp, Snapchat, Instagram, Twitter, and Pinterest. Voice and video calling over these apps aren't included however.
Endless Video is more well publicised as it comes bundled with some of VOXI's SIM only plans. Deals with 30GB or more, include Endless Video, which covers data usage when streaming video on apps including Netflix, Prime Video, TikTok, YouTube and YouTube Shorts
Streaming video can eat up a lot more data than streaming music, with an hour of Netflix in standard definition using around 1GB, and that's not considering any Netflix binges.
It's a better value add-on than Unlimited Music in this regard. However, as many people listen to music throughout the day as background when working or exercising, the lower data consumption could still work out more overall.
Plans including Endless Video cost from just £15 per month, and are eligible for the Unlimited Music Pass offer that's free for six months.
Caveats
The Unlimited Music Pass used to include SoundCloud, but this was - coincidentally - removed yesterday, 10th November 2022. VOXI say the removal was due to issues outside of their control, and while users can continue to use the SoundCloud app, usage will be taken from their general data allowance unless they're connected to WiFi.
Customers on the Endless Video plans allow tethering to another phone, laptop, or tablet and the unlimited video data will still apply when using the specified apps or websites.
However, tethering to devices like video game consoles, a smart TV, or via a smart stick device like Chromecast, Roku, or Amazon Fire, won't be included and any use in this way will come out of a customer's general data allowance.
Lastly, for any of the unlimited add-ons to work, be that Unlimited Social Media, Unlimited/Endless Video, or the Unlimited Music Pass, a customer will need to have at least some data allowance left in their account for it to work.
Current VOXI mobile plans
VOXI's latest plans that go live today, 11th November, include:
| | Package | Monthly Price | Data | Endless Video | Unlimited Music |
| --- | --- | --- | --- | --- | --- |
| VOXI | 15GB Plan | £10 | 15GB | No | Yes |
| VOXI | 20GB Plan | £12 | 20GB | No | Yes |
| VOXI | 30GB Plan | £15 | 30GB | Yes | Yes |
| VOXI | 100GB Plan | £20 | 100GB | Yes | Yes |
| VOXI | Endless Data | £35 | Unlimited | Included | Included |
Unlimited Music Pass on all these plans will revert to £5 per month after six months unless cancelled, which can be done at any time.