Telecoms regulator has found that Sky should have been sending end of contract notifications to their pay TV customers.
This decision follows a long-running dispute over whether Sky is obligated to send notifications to TV customers when their contracts are coming to an end.
Sky argued their TV services do not fall within the definition of the rules; however, Ofcom has rejected that claim.
The regulator has given Sky nine months to fully comply with the decision, although Sky has indicated they will seek a legal review.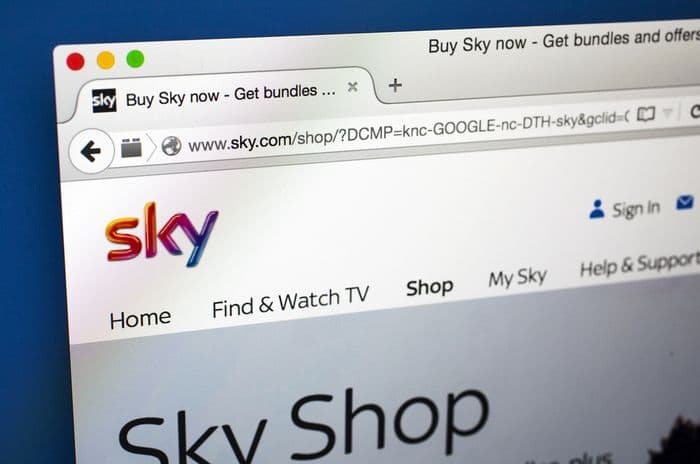 Credit: chrisdorney/Shutterstock.com
Investigation
Ofcom first announced they were investigating Sky's compliance with end of contract notification rules in early December 2020, almost a year after the notification system came into force.
While Sky alert customers when their broadband deals were coming to an end, they have not been letting their standalone pay TV customers know in the same way.
Sky's argument is that their Sky TV services doesn't fall within the definition of an "electronic communications service", something Ofcom disagreed with.
Following their investigation, the regulator concluded:
Sky provides an electronic communications service because they provide pay TV services that are transmitted by a satellite network
Sky must therefore send end of contract notifications to their pay TV customers
Ofcom has given Sky nine months to comply with the ruling and wants a progress report after four months to check Sky are making the right preparations.
Disagreement
In a statement following the ruling, Sky reiterated their belief that their pay TV service doesn't fit the definition and have indicated they intend to seek a legal review.
This means that Ofcom's enforcement would be suspended pending the outcome of the Competition Appeal Tribunal, pushing the prospect of implementation back even further.
Sky seem to be sticking firmly to their principles on this one, and it's clear they disagree with the legal definition Ofcom are trying to enforce.
The argument has been raging for a while already. Following the initial announcement of an investigation in December 2020, Ofcom and Sky put their opinions forward in May and November 2021 respectively.
We're now over 18 months on from the original dispute and there is still no clarity about whether the end of contract rules apply to Sky's standalone TV deals thanks to their determination to force a legal review.
End of contract notifications
Communications providers have been required to send notifications to customers when their contracts are coming to an end since February 2020.
These notifications are designed to remind customers they could save money by recontracting with their existing provider or switching to a new one.
Ofcom research suggests they are working, with figures published in 2021 showing 1.3 million households had secured better deals since the notifications were introduced.
That data showed 32% of Sky broadband customers remained out of contract in 2020, down from 42% the previous year.
A further update from Ofcom found that 8% of Sky broadband customers signed up to a new contract following an end of contract notification, with Sky customers paying an average of £9.26 per month less after recontracting.
This figure could be pivotal to understanding why Sky is determined to force a legal review on the issue of their pay TV compliance.
The only other provider to see customers pay less every month was Virgin Media, the second most popular TV provider in the UK (although their TV must be taken with broadband, so this argument doesn't impact them).
We speculated that the savings customers were making on Sky and Virgin deals may be connected to the fact that households are re-evaluating their TV plans at the same time as their broadband packages, perhaps dropping channels or reassessing their needs.
If this was extrapolated across all standalone Sky TV customers, it could result in a significant revenue hit for the TV giant if they lose their legal review.