Energy customers will soon receive information on how to reduce their energy usage.
Despite the Government wavering on whether or not they would run a public information campaign to reduce energy use, Ofgem have now confirmed they will shortly be launching one.
Energy customers are likely to be sent tips on how to save energy around the home, such as reducing the water temperature on their boiler, turning off lights when they leave a room, and switching devices off standby.
In addition, the information campaign will also reiterate the help available for people struggling with their bills, as well as what they should expect from their energy provider.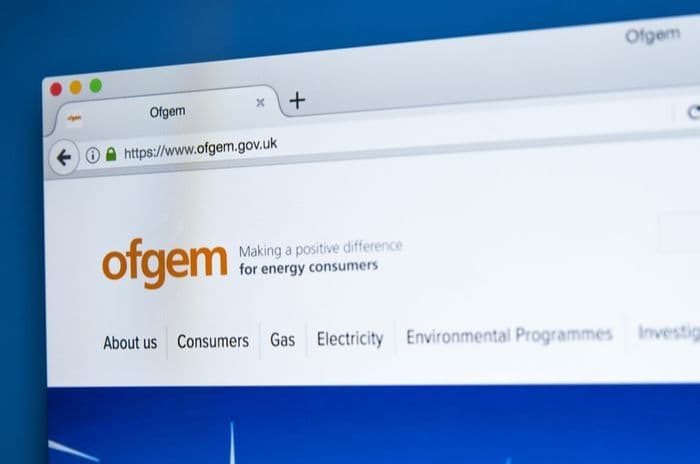 Credit: chrisdorney/Shutterstock.com
Save energy campaign
At Energy UK, the industry body's trade association's annual conference, Chief Executive of Ofgem, Jonathan Brearley, confirmed in his keynote speech Ofgem would, "shortly be launching a campaign to explain the support that is available, on how to reduce energy consumption, and what customers should expect from their providers".
This confirmation comes after the Prime Minister blocked a publicly funded information campaign by the Department for Business, Energy and Industrial Strategy (BEIS), which aimed to encourage energy customers to reduce their consumption over the winter months.
According to an interview by the BBC, it was confirmed the reason the campaign was blocked was to save around £15 million of taxpayer funds. And it does indeed make financial sense for Ofgem to run this campaign rather than the Government directly, as Ofgem are funded by levies on the energy industry and not by UK taxpayers.
While average bills have been capped at £2,500 from the start of October under the Energy Price Guarantee, despite some confusion to the contrary, the cap applies to the amount charged per unit of energy, and not the total bill overall.
This means the more energy a household uses the higher their bill will be, and the increased likelihood they could exceed the typical use amounts used in the £2,500 example. As an average, there will be many families who use more than this either through having to heat a larger home, living in a colder region, or needing the heating on throughout the day due to illness or age.
Tips to reduce energy usage without necessarily going without could be helpful for some people then.
Some of the examples of energy saving Brearley mentioned included NESTA's Money Saving Boiler Challenge to reduce the boiler water temperature to 60 degrees, which has been reported to save around 9% on a gas bill while delivering similar levels of heat.
Other energy saving tips included Energy Saving Trust recommendations of only having the heating on when necessary, turning off lights when you leave a room, and switching devices off standby.
It is however, an unfortunate reality that most people will already be undertaking these measures, yet still struggling with their bills. It's important therefore people also check they're receiving all the help available to them, and people who are really struggling should seek out additional help from their Local Authority.
Energy security
Brearley was also keen to point out in his speech that energy supply for the winter period remains favourable, with Britain in a stronger position than many countries in Europe.
He pointed out that both National Grid Gas and National Grid Electricity System Operator (ESO) believe they'll be able to meet the demands of a typical winter, and that despite national press pushing the likelihood of power cuts and blackouts, that in fact, he does not think a supply emergency is likely.
This suggests Ofgem's energy saving campaign is more about reducing consumer bills and helping households through the winter while prices are high, than worrying about an inability to meet demand.
This is however in contrast to the ESO's planned launch of a national off-peak energy saving tariff that offers money back to customers who shift their energy usage outside of the high demand times of 7am to 11am and 5pm to 9pm.
The 'demand flexibility service' is due to launch in November and is hoped to save 2GW of power between November and March. Energy suppliers will have to bid to take part, and so details of running schemes will be sent to customers as they become available. Customers will need to have a smart meter installed to take part.
So far, only Octopus have run the scheme across 100,000 of their customers as part of a trial to test the viability of the savings required to adequately incentivise customers to change their energy use patterns.
While Octopus customers saved on average 23p per two-hour period, some firms believe customers need to be paid between £1 and £2 per kWh to change their habits.