Telecoms regulator has announced proposals to strengthen protections against fake number scams and spoofing.
They want to compel telephone networks to block numbers that are clearly spoofed and blocking fake calls originating from abroad.
Guidance that would help telephone companies prevent scammers accessing legitimate phone numbers is also being proposed.
It follows research that suggests 45 million customers were targeted by scam calls and texts during the summer of 2021.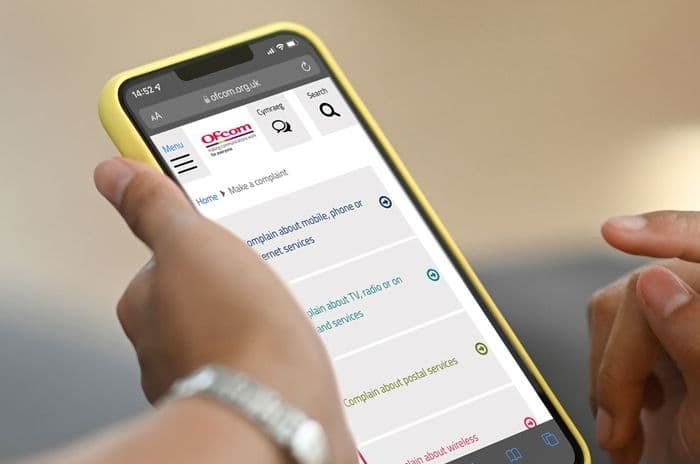 Source: Ofcom
Proposals
Ofcom has put forward two proposals designed to disrupt scams and make it harder for scammers to get hold of legitimate telephone numbers:
Strengthening rules and guidance for providers to detect and block spoofed numbers
Strengthening guidance to stop scammers using real numbers
On the first point, Ofcom highlight that spoofed numbers can be easy for telephone companies to identify. They can originate from abroad, for example, yet do not have a valid caller ID number as legitimate calls would.
Under the new proposals, telephone networks involved in the transmission of a call would be expected to block those are clearly spoofed.
Ofcom also plan to prevent scammers getting hold of genuine telephone numbers by making sure that companies who purchase blocks of numbers know exactly who they are selling them on to.
If phone companies suspect misuse, they would be expected to act to prevent potential harm to customers.
Consultations have been opened on these proposals. Ofcom aim to publish details on how they will proceed in Autumn 2022.
Scams
These latest proposals from Ofcom are designed to adapt to the new ways scammers are using telephone and text scams.
In their policy document, Ofcom point out that unwanted calls are now more difficult to detect as spoofed numbers mimicking genuine callers become more common.
By the time an issue has been flagged, the scammer has often moved on to another spoofed number and it's difficult to track them down.
It means that the previous measures Ofcom have taken to reduce phone scams are no longer as effective, leading to millions of customers dealing with a deluge of scam calls and texts.
Impersonation scams including specific varieties focused on scam callers pretending to be from banks or HMRC have become prolific in recent years, and current tools aren't catching as many of them.
Initiatives like the SMS SendID Protection Registry that has over 70 bank and Government brands registered to stop their identities being used in scams have helped to battle scam texts, but it's clear Ofcom needs to go further.
Prevalence
Ofcom conducted research in September 2021 that found the majority of UK residents had received a scam contact in the previous three months:
71% had received a scam text on their mobile
43% had received a recorded or live scam call on their mobile
39% had received a recorded or live scam call on their landline
While Ofcom noted that most recipients blocked or deleted these scam messages, 2% of adults said they had followed the scammers' instructions, amounting to almost a million potential scam victims.
As we explain in our guide to fraud and how likely it is, it can be difficult to get a true picture of how many people are the victims of fraud, but there's a serious problem that regulators, banks, telephone providers and other organisations are trying to get a handle on.