Ofcom's Connected Nations report shows full fibre expansion to 42% of the UK, while 5G coverage has almost doubled since last year.
Released once per year, Ofcom's Connected Nations research reports on the progress of the full fibre and gigabit broadband rollouts, as well as the 4G and 5G mobile networks.
Unsurprisingly during a period of heavy investment, full-fibre has expanded to cover an extra 4.3 million homes, while gigabit-capable broadband is now available to 20.8 million homes in the UK.
5G is also rapidly advancing, with at least one mobile operator providing coverage in 67-77% of the UK, an increase of 20-25% over last year.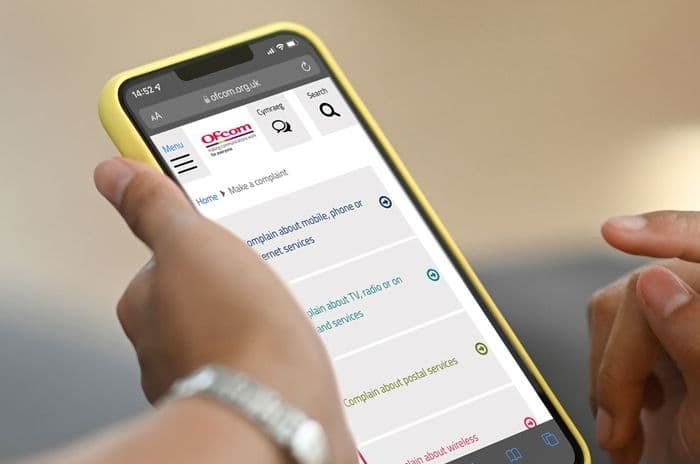 Source: Ofcom
Full fibre growth
The growth of full fibre broadband is being driven primarily by Openreach and CityFibre, as well as Virgin Media's network upgrade from coaxial cable to full fibre.
Since 2021, full fibre broadband is now available to 12.4 million premises, an increase of 14%, with 4.3 million premises added throughout 2022.
Gigabit-capable broadband has also increased in availability from 47% in 2021 to 70% by September 2022. Although this is largely due to Virgin Media completing their network upgrade in December 2021, to support broadband speeds of at least 1Gb to all homes on their network.
Ofcom also reported take-up of full fibre and higher speed services is increasing, with an additional 1.4 million premises able to receive full fibre signing up to the service.
Take-up is still low though in comparison to availability. For example, while superfast broadband is now available to 97% of the UK, only 73% of homes have upgraded from pure copper ADSL connections to superfast ones.
In addition, only 25% of households now able to get full fibre broadband have made the switch, with only 1.4 million premises upgrading since 2021.
Digital inclusion coverage improving
The number of homes without access to "decent broadband" speeds has continued to decline. Ofcom estimated that just 0.3% of the UK are still unable to access 'decent broadband', which they defined as at least 10Mb minimum download speeds.
0.3% amounts to around 80,000 premises in the UK, and Ofcom estimate around 15,000 more homes should get connected via publicly funded schemes within the next 12 months.
Here's a snapshot of Ofcom's Connected Nations 2022 data demonstrating how few properties are now without decent broadband, while Government targets to reach 99% coverage of gigabit-capable broadband by 2030 remain realistic.
2022
% of UK
2022
Premises
2021
% of UK
2021
Premises
Full Fibre
41%
10 million
28%
8.1 million
Gigabit-capable
71%
17.6 million
N/a
N/a
300Mb+
73%
18 million
65%
18.9 million
100Mb+
75%
18.4 million
66%
19.4 million
30Mb+
97%
23.9 million
96%
28 million
10Mb+
99%
24.5 million
98%
28.8 million
< 10Mb
1%
262,538
2%
490,614
5G expansion
It's accepted that to achieve decent broadband speeds for the remaining properties which fall under the Universal Service Obligation, the UK will need to turn to both 5G mobile broadband, as well as potentially to satellite systems.
In early November 2022, for example, Ofcom reviewed and expanded the available spectrum for satellite broadband connections, and approved applications from orbit earth stations, including the rapidly expanding SpaceX and OneWeb providers.
Yet for now, 5G remains the primary focus for improving mobile signal around the UK, and has achieved a 5G coverage growth of 67-77%, up from 42-57% in 2021. With 5G deployments almost doubling to 12,000 sites over 2022.
Ofcom found Three had the most extensive 5G coverage outdoors at 58%, while BT and EE retain a more stable and stronger network connection over 45% of the UK outdoors.
However, only 20% of consumer smartphones support 5G, and so 4G remains the primary mobile spectrum for data transmission, with 87% of total data sent over a 4G network.
While major mobile networks are continuing to expand their 4G coverage, expansion is slow however. BT and EE had the largest growth from 86 to 87% of the UK, while Virgin Media O2 expanded their 4G network from 80 to 82%. Three also increased its geographical 4G coverage by 1% point from 79 to 80%, yet Vodafone remain fairly stable at 82% coverage.