Telecoms companies will soon be required to identify and block fake phone calls where possible from May 2023.
Ofcom has today published an update to the General Conditions telecoms companies must abide by, as well as updating the relevant guidance for implementation of the rules.
Telecoms providers will be expected to identify and block suspicious calls through a range of new measures, including for example calls originating from abroad that are masked by a UK number.
Overall, the new rules focus around increasing the responsibility of telecoms providers to identify and block spam calls using spoofed numbers before they reach the end consumer.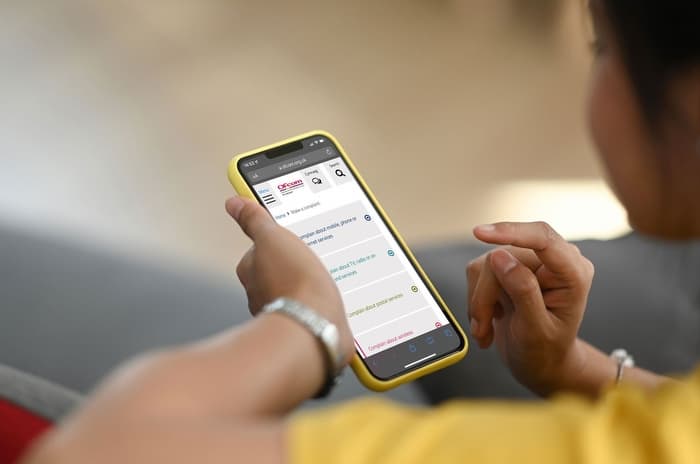 Source: Ofcom
What are spoof calls?
Way back in October 2018 Ofcom ruled telecoms providers must offer caller display as a free service provided as standard for all landline customers. Largely, this was done in a bid to cut down on spam calls as people could see who was calling before answering.
Now however, while all landlines and mobiles offer caller display for free, spammers have become increasingly sophisticated and can now bypass this by spoofing the number they're calling from.
Number spoofing can actually be carried out by spammers to the extent they can mask the calling number as a known, legitimate, number from companies like HMRC, DVLA, your bank, and even your neighbour by copying and spoofing local area codes.
What's worrying, is that despite these best effects by Ofcom to provide universally accessible caller display, which their own research from August 2022 shows 91% of people use before answering a call, 40.8 million people received at least one suspicious call, text, or app message in a three-month period during 2022.
These new measures from Ofcom aim to specifically target scam calls where a valid UK telephone number is used, but that can be identified by the telecoms provider as a scam call and blocked before it reaches the consumer.
Ofcom spam call regulation
Ofcom's initial proposals were announced in February 2022, shortly after research revealed as many as 45 million customers were being targeted by scam calls and texts during the summer of 2021.
Ultimately, Ofcom want to crack down on the ability of spammers to use valid and legitimate phone numbers to carry out spam calls and texts.
The new rules they've set out include:
Ensuring a number meets the UK's 10- or 11-digit format
Blocking calls from numbers on Ofcom's 'Do Not Originate' list (which includes telephone numbers from known UK banks and companies that aren't used for outbound calls)
Identifying and blocking calls from abroad spoofing a UK phone number
These rules aren't entirely new however, with many providers already having implemented them. TalkTalk for example previously stated these measures had seen a 65% reduction in complaints about scam calls.
BT's responses to Ofcom's guidelines documentation noted for example how they already implement these measures, including through the Call Protect service, which is free for BT landline customers.
Telecoms providers who don't yet adhere to these new guidelines, have been given six months to complete these changes, which are due to come into force from May 2023.
While Ofcom say they will use the new rules and guidance when considering enforcement action in the future when reviewing misuse of numbers, BT's response did point out to a lack of clarity around how the regulator was intending to enforce these measures.