Half price full fibre broadband is available from Community Fibre for a limited time.
Launching their Black Friday deals early, Community Fibre is offering customers three packages with 50% off for half of the contract length.
Available on both their 200Mb and 500Mb plans, ultrafast broadband could cost as little as £13.75 for 12 months, and then £27.50 for the remainder of the 24-month contract. That's a generous saving of £165 over the first year.
Community Fibre are also offering a bundle for the first time, called the 'Complete Full Fibre Bundle', it packages 1Gb broadband, unlimited UK calls to landlines and mobiles, and their engineered installed WiFi in every room guarantee.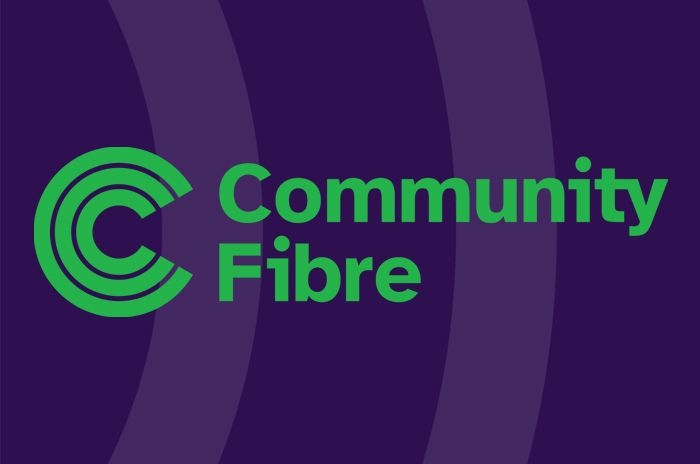 Black Friday offers
The Black Friday deals from Community Fibre are available from today until the 28th November inclusive, and offer some exceptional savings for people living in London.
Check availability and get these Black Friday offers from Community Fibre.
Both their 200Mb and 500Mb broadband plans are included in the Black Friday offer, and additionally it extends to both the 12-month and 24-month contract versions.
The 24-month options are worth considering as they offer the most value, offering savings of £225 on the 500Mb for 24-month plan, and £165 on the 200Mb for 24-month plan.
In contrast, while 12-month deals give customers more flexibility, the savings only last for 6 months, the monthly fees are also slightly higher to begin with. The 12-month 500Mb plan saves £118.50, and the 200Mb plan saves £88.50.
Here are the details of those deals:
| | Intro Price | Monthly Price | Savings |
| --- | --- | --- | --- |
| 200Mb 24-months | £13.75 for 12 months | £27.50 until month 24 | £165 |
| 500Mb 24-months | £18.75 for 12 months | £37.50 until month 24 | £225 |
| 200Mb 12-months | £14.75 for 6 months | £29.50 until month 12 | £88.50 |
| 500Mb 12-months | £19.75 for 6 months | £39.50 until month 12 | £118.50 |
Both of these plans from Community Fibre can be upgraded to include a digital phone line with unlimited calls to UK landlines and mobiles. The price however isn't discounted and so costs an additional £10 per month as it usually does.
Read more about Community Fibre broadband in our full review.
Complete Bundle
Community Fibre have been offering three main add-ons for a while now; unlimited calls; Netgem TV; and WiFi in Every Room. All of which can be added to any package, yet, this is the first time we've seen the provider starting to promote pre-made bundles.
Complete Full Fibre Bundle combines 1Gb fibre broadband, unlimited calls to UK landlines and mobiles (worth £10), and their WiFi in Every Room service guarantee (also worth £10). Customers also get the latest Linksys Velop Tri-Band WiFi 6 mesh router, and the WiFi guarantee supplies mesh extenders if they're needed.
For Black Friday this bundle is also on offer, with a price reduction down to just £34.50 per month for 12 months, and then £69 per month. The minimum term is 24 months.
This promotion saves customers £414 in the first year, yet it's important people really want the extras included such as the digital phone line and WiFi guarantee, because the price increases sharply to just under £70 per month for another 12 months, and it won't be possible to cancel early without being subject to early cancellation fees.
Community Fibre
Community Fibre are a London specific full fibre broadband provider who seem keen to offer both affordable and fair deals for their customers.
The provider recently reduced their out of contract price increases to just £2 per month across all their packages. This means, when a minimum term is up, rather than having a high price increase for failing to switch or re-contract on time, Community Fibre customers only have their monthly prices increased by just £2 per month.
While it's likely the company still wants customers to re-contract, they certainly don't want to penalise them for not doing so.
In addition, Community Fibre offer the only social broadband tariff without any strict eligibility criteria or the need to be in receipt of certain benefits to access it.
Initially launched in May 2021, Essentials originally cost just £10 per month, making it the most affordable tariff available at the time. However, when it was launched it was more in line with other social tariffs which require applicants to be in receipt of means-tested benefits like Universal Credit.
Since then, Community Fibre took the decision to remove the benefit related eligibility criteria, making Essential broadband available to anyone who needs it.
While it now costs £12.50 per month, it's still one of the most affordable broadband tariffs available, and unlike most social tariffs, it's available to anyone who needs it, in order to ensure more people stay online and can access digital-only services during the cost of living crisis.
Initiatives like this are just a few of the reasons we awarded Community Fibre our 'Community Contribution' gold award in our 2022 industry awards.