Latest complaints figures from Ofcom show broadband complaint figures at their lowest levels in a year.
Figures for Q3 2021 for the major broadband providers show an average of 10 complaints per 100,000 customers.
The best performers were EE and Sky with half the average number, while TalkTalk and Shell Energy Broadband had the highest levels of complaints.
On mobile complaints, EE and Tesco Mobile are the best networks and Sky remain top for pay TV complaints.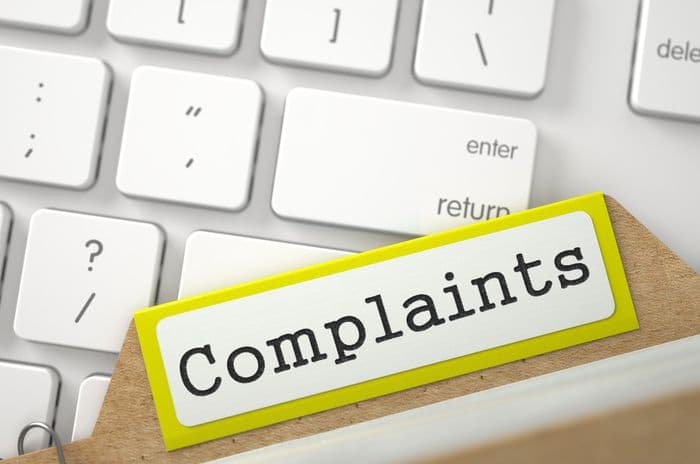 Credit: Shutterstock.com
Complaint levels
The average number of broadband complaints across the eight major providers has fallen from 12 per 100,000 customers in Q2 2021 to 10 in Q3 2021.
It puts broadband complaints at their lowest levels since Q2 2020 and follows a rise up to a high of 15 at the beginning of 2021.
The main drivers of broadband complaints during Q3 2021 were faults, service and provisioning issues which accounted for 44%.
Complaint handling issues accounted for 22% of complaints and 17% of customers had problems with billing, pricing and charges.
Best and worst
Once again, EE and Sky were the best providers when it comes to complaints, registering 4 and 5 complaints per 100,000 customers respectively.
This is part of a lengthy trend with those two broadband companies keeping complaints well below the industry average over the last couple of years as we explain in our dedicated guide to broadband customer service.
The only other provider below the industry average in Q3 2021 was BT with 9 complaints per 100,000.
At the other end of the scale, TalkTalk and Shell Energy Broadband both had 17 complaints per 100,000 customers in the quarter.
For TalkTalk, this marked a slight reduction from the previous quarter, but Shell's figures increased from the 13 they registered in Q2 2021.
It's only in these last two quarters that Shell has been included in Ofcom's complaint tables since their acquisition of Post Office Broadband customers in early 2021 put them above the 1.5% market share needed to be included in the figures.
So far, the signs are troubling and it will be interesting to see how they perform in the next couple of quarters when that data is released.
Virgin Media, who were struggling with their complaints earlier this year and brought them down last quarter, kept their figures at 15 per 100,000 customers for Q3 2021.
Mobile and pay TV
Mobile complaints are far lower overall, and there were only an average of 2 per 100,000 customers during Q3 2021.
EE, Tesco Mobile and Sky Mobile were the best performers and, again, that's part of a longer-term trend.
iD Mobile had the highest levels of mobile complaints with 4 per 100,000, taking them back to the bottom of the rankings following an improvement in the previous quarter.
The main issues customers had with iD Mobile were complaints handling (27%), changing provider (27%) and billing, pricing and charges (19%).
Vodafone, Virgin Mobile, Three, BT Mobile and O2 also registered complaints above the industry average.
Finally, Sky TV consistently has the lowest levels of complaints for pay TV and that continued in Q3 with 1 complaint per 100,000 customers.
Virgin Media's pay TV complaints remain more than double the industry average with 8 per 100,000.
Customers were more likely to criticise Virgin's complaints handling (30%) and raise issues with billing, pricing and charges (29%).