Until now, Shell Energy Broadband customers have faced the charge when terminating their home broadband to move to another supplier even if they were out of contract.
This is technically legal, but regulator Ofcom looks unfavourably on any terms and conditions that could prevent customers switching for a cheaper deal.
Shell Energy Broadband recently acquired the broadband customer base of the Post Office.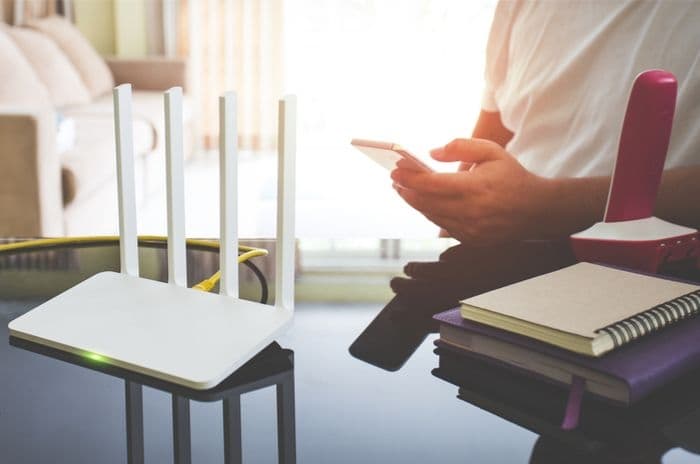 Cease fee
The £15 cease fee written into Shell Energy Broadband's terms and conditions meant customers who wanted to leave the provider once they were out of contract had to pay that fee to terminate their deal.
Note that this is different to the early termination charges broadband providers levy on customers if they want to leave their contract before their minimum term is up. Read more about the costs of cancelling broadband.
Shell say the fee was a hangover from their acquisition of First Utility and they were already looking at changing it, although the takeover of First Utility took place three years ago and the rebranding of the business occurred in early 2019.
With Ofcom aware of the issue, it's more likely they suggested Shell reconsider the policy, and customers looking to leave the provider once their contract is over will no longer be charged £15 for the privilege.
However, the move isn't retrospective, so customers who have already paid the £15 won't receive a refund.
Growing provider
Any public relations issue stemming from growing awareness of the £15 charge could have been embarrassing for Shell if they hadn't scrapped it.
The company has recently acquired the 465,000 broadband and landline customers of the Post Office, a move that has caused consternation among some Post Office customers.
As Shell have taken on the customer base without altering the terms and conditions of provision, customers are not eligible to leave without penalty.
Some customers are frustrated by this and we've received complaints from customers who chose the Post Office on ethical grounds and yet have seen themselves moved to a fossil fuel leader without recourse to leave.
Learn more about Shell Energy Broadband in our dedicated review.
Promoting switching behaviour
Whether Ofcom would have acted on Shell's legacy contract terms is unknown, but it's true the idea of a cease fee goes against their push for customers to switch to better deals.
Ofcom have worked in recent years to ensure broadband customers are aware of their options when their contracts come to an end, with end of contract alerts brought in across the board in February 2020.
Under those rules, broadband customers must be warned when they are coming to the end of their fixed term contract and provided with information about the provider's best deals as well a reminder of the notice period for leaving.
At the time, Ofcom said 8.8 million customers had passed the end of their broadband contract and were potentially overpaying for their services with 25,000 customers reaching the end of their contract every day.
Switching broadband provider at the end of a fixed term deal can usually save a customer money as prices often rise at the end of the minimum term.
Read our guide on how to switch broadband provider for more information.