Four of KCOM's Lightstream packages are included in the deal, meaning new customers could sign up to 900Mb broadband for £25 per month before the price increases to £79.
Customers are free to downgrade or upgrade at any point within their contract without it affecting the minimum term of their deal.
Thanks to this innovative offer, KCOM are the recipient of the Best for Innovation award at the 2021 Choose Broadband Awards.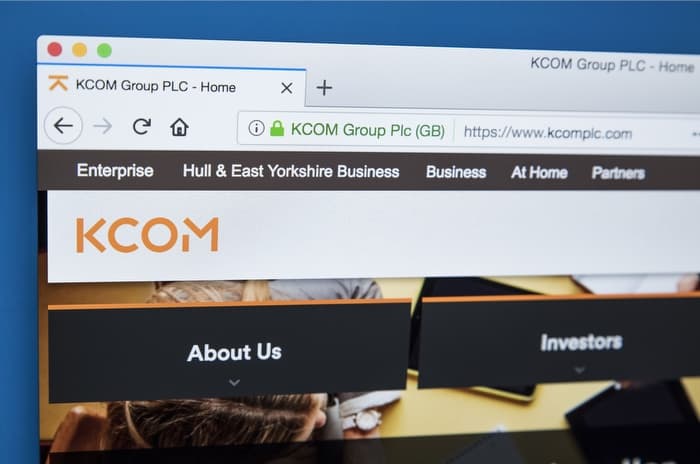 KCOM offer
This new offer from KCOM has two major components: it allows new customers to try any of KCOM's four fastest packages for £25 per month for six months, plus it allows them to upgrade and downgrade during their contract without affecting their minimum term.
On the first element, customers can sign up the following KCOM Lightstream packages for £25 per month for the first six months: Superfast Unlimited (75Mb), Superfast Plus Unlimited (200Mb), Ultrafast Unlimited (400Mb) or Gigafast Unlimited (900Mb).
After the first six months, the prices will revert to the following from month seven:
Superfast Unlimited will be £42
Superfast Plus Unlimited will be £46
Ultrafast Unlimited will be £50
Gigafast Unlimited will be £79
The second interesting element of KCOM's offer is the ability for customers to downgrade and upgrade their broadband contracts without starting a fresh minimum term.
This means customers can move down the tiers if their budget becomes tighter or they can upgrade to a faster speed if they need faster broadband at home.
It is free to upgrade to a faster package, although downgrading will cost £10.
Innovative pricing
The six-month introductory offer on faster KCOM packages is available until the end of June, meaning customers in the areas KCOM have recently expanded to for the first time can sign up to the fastest available package and see if it's for them.
These areas include: Driffield, Nafferton, Market Weighton, Pocklington, Howden, Goole, Withernsea and Hornsea.
Along with this, though, it gives these new Lightstream customers confidence to choose a package now with the knowledge they can upgrade or downgrade if the package doesn't suit their needs.
With many people questioning whether ultrafast speeds are useful for their household, for example, new KCOM customers can test them out and change their package if necessary.
Customers should be aware KCOM prices will increase annually by CPI + 3.9% each March from 2022 onwards. These annual price increases are in line with those included in the contracts of many other providers such as BT and TalkTalk.
Read our full review of KCOM.
Best for Innovation
The fact KCOM are offering the option to change their speed package to one that may suit their needs more effectively is the reason we awarded them Best for Innovation at the 2021 Choose Broadband Awards.
We like the idea of customers being able to try faster speed packages to see if they're right for them, and we think it will definitely encourage customers to take advantage of faster speeds in the first instance, just to see what all the fuss is about.
With take-up of full fibre broadband set to be a major challenge as the technology becomes more widespread, we think KCOM's approach could get customers trying out faster speeds in their homes without being trapped on that speed package if they find it's not for them.
We announced most of the winners of the 2021 Choose Broadband Awards in March. Read full details.