This includes asking whether the system of using Renewable Energy Guarantee of Origin (REGO) certificates is working effectively.
In addition, the Government are also looking at how the energy industry can develop a smart and flexible system to cope with the demands of net zero.
The Government consultation closes in December and they expect to confirm their next steps early in 2022.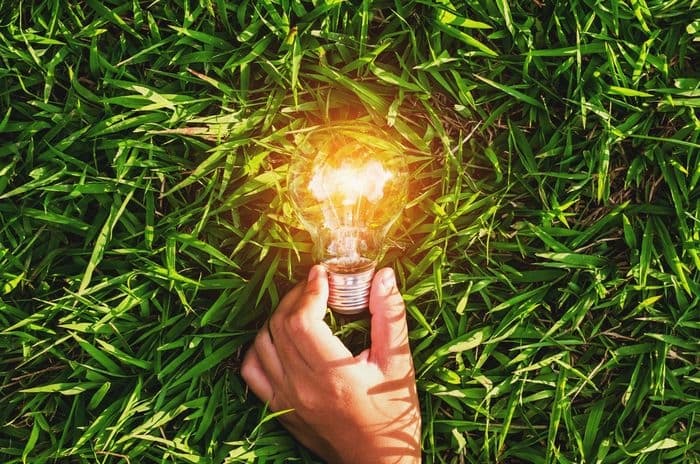 'Greenwashing'
One of the main points of this new review is to analyse how energy companies market green tariffs to their customers and to see whether customers are receiving accurate information about the energy they purchase.
Around 9 million households are on green energy tariffs, but there are frequently accusations of 'greenwashing' from some energy companies who believe they offer greener tariffs than others
This mainly comes back to the use of REGO certificates to signal that a supplier has purchased units of green electricity from generators.
The problem is that energy generators can sell the electricity and the REGO certificate separately, with a marketplace of leftover REGOs providing a place where energy companies can pick up cheap certificates of renewable electricity even if the electricity has already been used abroad, for example.
This consultation asks stakeholders whether the REGO system is working or whether there needs to be a smarter system in place.
We've got a guide on whether green energy plans are worth the extra cost and the different levels of 'green' energy available.
Smarter systems
In their review, the Government is looking at how to develop a framework for the future when it comes to managing the energy system and electricity generation.
They point out that flexibility must be at the heart of the UK's energy system, with smart meters and smart appliances helping customers understand and manage their energy bills.
This is going to be the subject of another document in collaboration with regular Ofgem that will be published shortly, but the Government asks within this consultation whether flexible technologies can be accommodated in a green tariff framework.
Specifically, they ask whether the use of REGOs create any barriers to the development of Time of Use (ToU) tariffs for households.
ToU refers to a pricing structure based on the unit price of electricity at different times of day and incentivises customers to use energy at cheaper periods.
Greener network
All this work behind the scenes may seem like infighting between different energy companies, yet the Government cite research from YouGov showing 62% of customers are influenced by how eco-friendly a tariff is and 75% believe suppliers should be transparent about how they obtain their renewable energy.
In the race to hit net zero by 2050, examining the impact of 'greenwashed' tariffs that profit from green energy but do little to develop it is a crucial step.
When Scottish Power announced the launch of their 100% renewable electricity tariff in February 2020, they took aim at REGOs and called on Ofgem to ensure customers were not misled by the system.
It might be 18 months down the line, but the Government is finally reviewing the system to see if it's fit for purpose. However, with the consultation period set to last until December 2021 and the conclusions published in 2022, many customers may still be misled by their energy tariffs for some time to come.
More customers are engaging with the energy market than ever according to Ofcom's 2020 Consumer Survey, but if the green energy deals are 'greenwashed' or misleading, it could reduce trust in the industry as we move towards net zero.