It suggests 30 million homes will need to have low carbon heating installed over the next 30 years and electric vehicle (EV) uptake must continue to rise.
It also mentions the importance of smarter homes to help the grid handle the expected changes in electricity demand.
The report was commissioned by Shell Energy and undertaken by Energy Systems Catapult (ESC).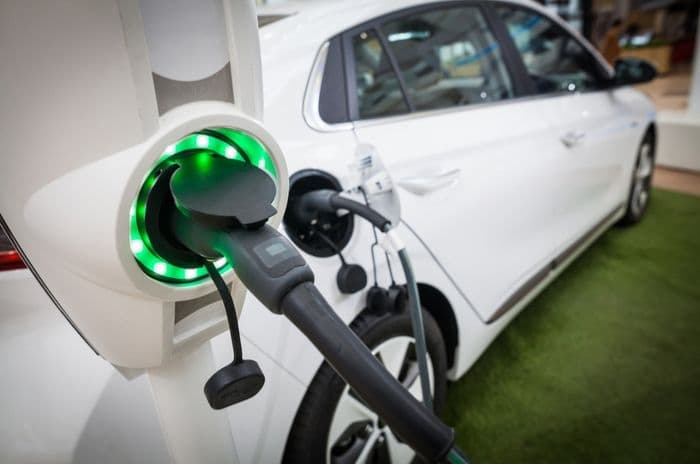 Challenges
Four key challenges are highlighted in the report that could hinder the UK's efforts to reach net zero by 2050:
Number of homes needing low carbon heating installed. This will need a 40-fold increase from the current 26,000 per year up to 1.2 million per year.
Number of electric vehicles and charging points. If rates of car sales continue as they are today, there will need to be a 20-fold increase in EV sales following the 2030 ban along with related infrastructure.
Smarter homes will become more important. As electricity demand increases thanks to home energy and EV changes, smart appliances and other features will need to help manage electricity demand.
Continued growth in renewable power generation is required to meet electricity demand with carbon neutral supply.
The report suggests that, taken together, these potential solutions would help put the UK on track to reach our emissions targets in 30 years.
Home changes
The stark warning about the changes needed to decarbonise home energy echoes the arguments put forward by another report published in April.
That research, commissioned by the five largest energy suppliers in the UK, suggested the current policies of the UK Government penalised those customers who were willing to switch to heat source pumps and would add more than £300 to their bills by 2030.
Decarbonising homes is a mammoth task, with the typical cost estimated by ESC to be around £10,000. For up to 21 million home to make that switch, there will need to be a substantial investment either by homeowners or through Government subsidies.
Smaller steps to target home energy emissions have been unveiled by the Government recently including the right to repair home appliances and the announcement earlier this week of a ban on halogen bulbs from September.
Reaching net zero
This latest report commissioned by Shell puts some figures on the scale of the changes facing UK homes.
The ban of new sales of petrol and diesel cars from 2030 means more drivers will be switching to EVs over the next few years and the trend will accelerate as the deadline nears.
This has a corresponding impact on the amount of electricity being used at home to charge the batteries, something ESC acknowledge when they discuss the need for home systems to work smarter to help the grid cope with changes in demand.
At the root of all this, however, are questions about money and funding. It's one thing to say homes need to install low carbon heating, but with a price tag of around £10,000 at current estimates, who's going to foot that bill?
Similarly, EVs will come down in price as more of them make it onto the roads and more are sold on the second-hand market. Yet installing chargers at home requires an initial outlay too and may be difficult for those in flats and without off-road parking to manage.
As we move closer towards a plan for net zero, then, it's important it covers what is both affordable and practical for homeowners, renters and landlords.