It's designed to give customers the legal right to repair their home appliances rather than being forced to throw them away.
In addition, new labelling rules on energy efficiency have come into force to differentiate between the most efficient appliances available.
These measures form part of the Government's commitment to reduce e-waste and move towards net zero by 2050.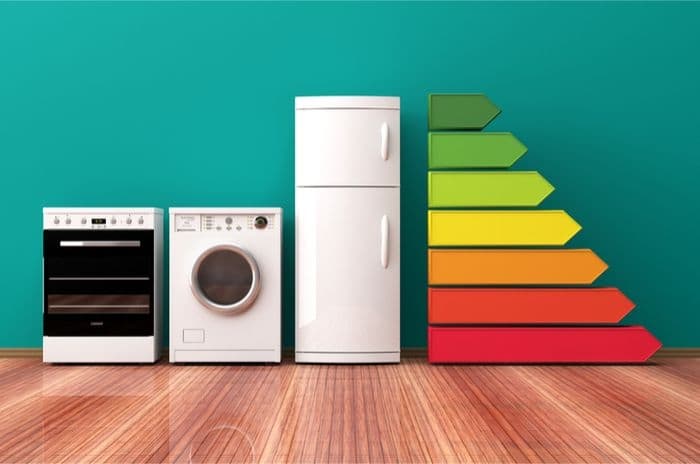 Spare parts
The Government has confirmed that manufacturers will be legally obliged to make spare parts available from summer this year.
It means customers will be able to find spares for household appliances like dishwashers and fridges when these have previously been difficult to get hold of.
It's hoped this will extend the lifespan of household products by up to 10 years and prevent appliances that could easily be repaired from going to landfill.
The problem of household appliances wearing out more quickly has frequently been raised as an issue in tackling emissions and waste.
For instance, back in 2015, we looked at whether built-in obsolescence was to blame.
It's important customers don't confuse the right to access spare parts with their consumer rights when a product is faulty. Read more about claiming against a faulty product and what that means in this guide.
Energy efficiency labels
The Government also confirmed that new energy efficiency labels for manufacturers have been introduced to help customers make better choices.
Thanks to a drive towards making appliances as energy efficient as possible, many products on the market now have the highest ratings of A+, A++ or A++++.
Reasonably, it's suggested customers don't really benefit from a labelling system where many appliances are given variants of a top score, so this has been replaced with a simple A to G system.
The requirements for every class has been raised, meaning fewer home appliances will make it into the A category and give customers more confidence in their purchases.
A separate consultation has recently closed to improve the energy efficient labelling attached to lighting products, and the Government says it will issue an update to that in due course.
Reducing waste
At the heart of these changes is the need to lower carbon emissions in the UK and reach net zero by 2050.
Reducing tech waste is a key part of this, and the confirmation that customers will be given the right to repair rather than being forced to replace is welcome.
However, back in November 2020 the Environmental Audit Committee (EAC) criticised the Government for not going far enough when it came to e-waste.
Physical retailers will be required to take old appliances from customers when they purchase a new one, whether the original appliances were purchased from them or not.
Yet this doesn't extend to e-retailers like Amazon, meaning millions of appliances won't be covered and tonnes of avoidable e-waste will be in circulation.
The Global E-waste Monitor suggests the UK generates 23.9kg of e-waste per person compared to the world average of 7.3kg per person.
Similarly, the EEE Flow Report 2018 found the UK generated approximately 1.5 million tonnes of Waste Electrical and Electronic Equipment (WEEE) in 2017.
The report's authors estimate 42% of this was treated and properly reported within the UK's regulatory system.