Use of BNPL products soared in 2020, more than tripling between January and December.
It's now expected the Financial Conduct Authority's (FCA) plan for work from April 2021 onwards will include BNPL regulation.
Overall, the Woolard Review looked at the whole unsecured credit market, noting UK households currently have almost £250bn of outstanding consumer credit debt.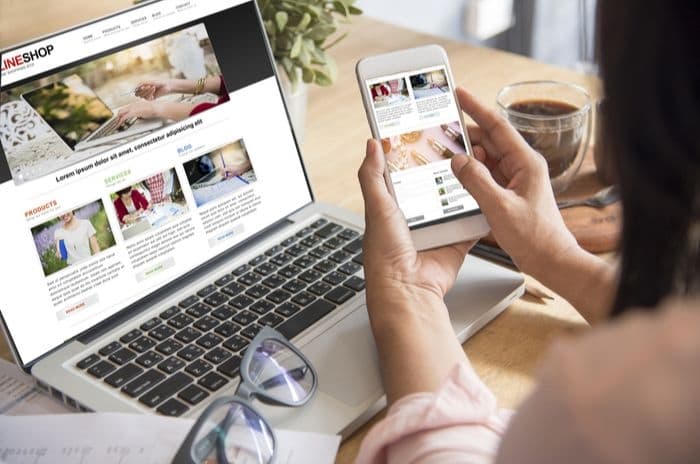 Buy now pay later
One of the most significant conclusions in the report is that the unregulated BNPL sector needs to be under stricter controls.
Currently, services like Klarna, Paypal and Clearpay aren't required to undertake affordability checks before lending, and there are no rules to ensure customers are treated fairly by lenders.
The review recommends the FCA work with the Treasury urgently to bring BNPL within the scope of regulation.
In response, the FCA agrees there is a strong and pressing case for regulating BNPL firms, and they will build the recommendations into their work plan for 2021/22 beginning in April.
Report findings
The Woolard Review found searches for BNPL products increased markedly during the coronavirus crisis in 2020, with particular spikes in May and then again in September.
Previous research conducted by the FCA at the end of 2020 found 11% of customers (around five million people) had used a BNPL product since the beginning of the Covid-19 crisis.
Growth of BNPL credit more than tripled in 2020 and, although BNPL accounts for only around 1% of the total consumer credit market, usage is accelerating fast.
Several major concerns were identified:
Some consumers don't view BNPL later as credit and associate it more with payment technologies due to the way it's presented on shopping sites.
Decision-making could be poorer because customers don't identify the product as credit.
Many consumers thought they were covered by financial sector protections when they used BNPL even if they weren't.
BNPL is often presented as the default payment method on some websites.
Possibility of high levels of indebtedness due to multiple BNPL providers offering products to consumers.
Key to the report's findings, though, were issues of affordability and protection for the most vulnerable customers.
They found most BNPL providers only conducted a very basic credit assessment on customers, and this tended to focus on their credit risk rather than whether the customer can afford the product.
Plus, BNPL companies aren't required to report a customer's repayment history to Credit Reference Agencies (CRAs), so customers with outstanding payments aren't automatically prevented from getting into further financial difficulty.
Finally, the report raised concerns about the risk of harm to those with mental health problems who may have more difficulty managing their money and risk falling into problem debt.
Four ads from BNPL giant Klarna were banned in December 2020 after they suggested to customers that using the service would boost their mood.
What else did the report cover?
The Woolard Review runs to almost 70 pages, focusing on consumer debt levels, debt advice and the potential alternatives to high-cost credit among other things.
They note UK households have almost £250 billion of outstanding consumer credit debt at the moment, and 42.5 million people accessed consumer credit in 2019.
Thanks to the coronavirus crisis, problems around consumer debt have become more acute, so the review recommends the FCA and Government reassess various elements of the market and how they work together.
One change that could make a tremendous difference, for example, is improved funding for providers offering debt advice, along with an emergency fund to cover the fees for Debt Relief Orders (DRO) which are levied when people are at their poorest and most vulnerable.
Find out what to do if you can't pay all your bills.