Competition and Markets Authority (CMA) say mobile operating system duopoly of Apple and Google limits customer choice.
Their interim report into competition concerns in mobile ecosystems suggests customers are being left with less competition and fewer meaningful choices.
The report sets out a range of actions to improve the situation such as making it easier to install apps through other methods rather than just the App Store or Play Store.
Now the CMA will consult on their initial findings with a final report expected to be published in June 2022.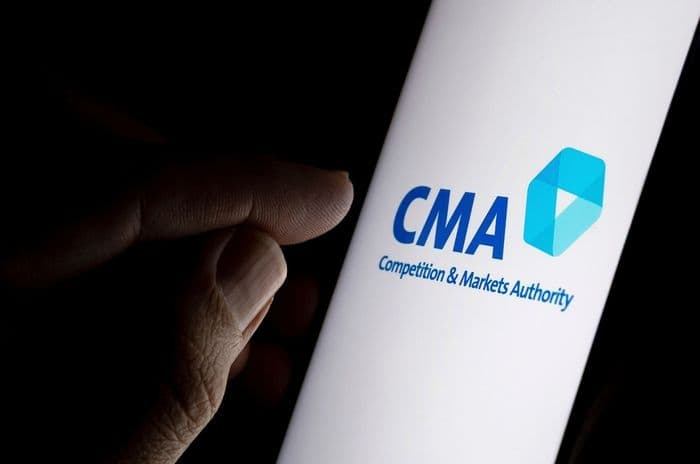 Lack of customer choice
The CMA launched a market system on mobile ecosystems in June 2021 and have now expressed concerns that Apple and Google are exercising too much control over the iOS and Android operating systems they provide to customers.
In a lengthy interim report, the CMA discussed issues including:
Design of app stories and app ranking systems that creates potential for Apple and Google to distort competition
Pre-installation of apps and setting of certain apps as defaults which can have a significant impact on customer behaviour
Restrictive rules for app developers that must be adhered to or their app won't be listed in the App Store or Play Store
Throughout the report the CMA raised various concerns that suggest Apple and Google could be deliberately or inadvertently limiting the amount customers have when using one of the two major mobile ecosystems.
While many of the concerns connected to the duopoly of Apple and Google, Apple received some specific criticism, especially in relation to Apple blocking emergence of cloud gaming on the App Store which could be used by customers to access games elsewhere.
Suggestions
The CMA made a series of suggested remedies that companies and other stakeholders are being asked to respond to over a consultation period.
They include:
Making it easier for customers who want to switch between iOS and Android phones without losing data or functionality
Making it easier for customers to install apps on to their devices through other methods rather than just the App Store and Play Store
Allowing all apps to give users a choice of how they pay for their in-app subscriptions and how they make in-app payments
Allowing customers to more easily choose alternatives to default apps such as the Safari or Chrome browsers
Interested parties have until 7 February 2022 to respond to the CMA and a final report is expected to be released in the summer of 2022.
Find out more about Android vs iOS.
Competition
If some of these arguments sound familiar, it's because we hear a lot about the so-called duopoly of Apple and Android in the mobile ecosystem and previous concerns about Microsoft and Apple computer operating systems resulted in users being given a choice about which browser was set as their default, for example.
Yet the impact of the mobile ecosystem on our everyday lives is substantial and the CMA are concerned that too much power rests within the hands of two companies.
Their figures suggest the Apple Safari browser is used by almost 50% of UK mobile devices while Google's Chrome browser has around a 40% market share. Over 95% of native app downloads made through mobile app stores during 2020 came via the App Store or the Play Store.
In that context, the CMA's worries seem valid, although it's important to note Apple and Google use security and privacy concerns to rebut many arguments like the ones the CMA put forward in their interim report.
We've also seen Huawei attempt to break the duopoly following their Android issues in 2019 when they launched their own HarmonyOS with a new App Gallery.
As we explored in our guide on Huawei mobile phones, it has so far struggled to attract the same sort of buy-in from developers as the App and Play stores - and customers don't want to risk being unable to access their favourite apps by switching to the HarmonyOS ecosystem.
Whatever the tensions between the UK and Huawei on 5G infrastructure, Huawei's attempts at breaking the duopoly of Apple and Google help to prove the CMA's point about customers being caught between the two companies.