From1 March 2021 new customers are being automatically connected to the Vodafone network for the first time.
Existing Asda Mobile customers are also being transferred over slowly to Vodafone, with the process expected to be complete by September 2021.
Any customer queries about the transfer should be directed to Asda Mobile's customer service department.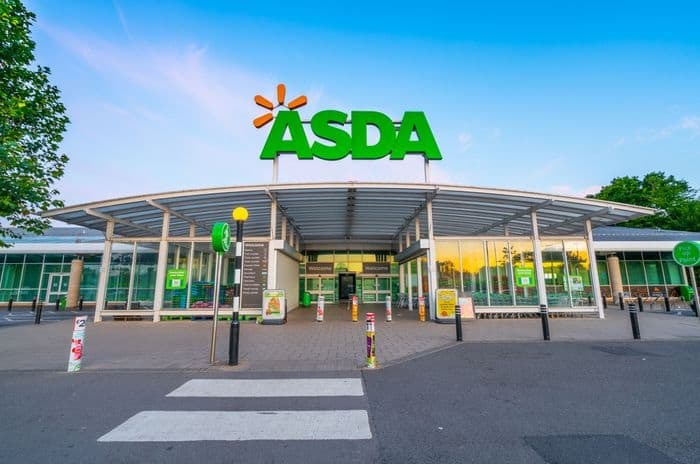 Credit: Pajor Pawel/Shutterstock.com
Migration
Customers signing up to Asda Mobile as of this month will receive a SIM that can be used on the Vodafone network.
This marks the first step in the mobile virtual network operator's (MVNO) migration to the Vodafone network that is expected to be completed by the middle of September 2021.
The switch of networks for Asda Mobile was first confirmed back in the autumn of 2020 following their seven-year deal with EE.
However, customers may be hoping this transition runs more smoothly than the one from Vodafone to EE did in 2013. As we reported at the time, customers were still experiencing problems after the switch was supposed to have been completed.
Process for customers
This time around the process for customers seems clearly defined and is obviously helped by the fact customers won't need to speak to an advisor to receive a PAC code as they had to in 2013.
Instead, customers will need to follow this process:
Login or register for a free online account with Asda Mobile and order a new SIM
Receive their new SIM
Log back into their account and schedule a moving date
Swap the SIM in their phone
Register payment cards and any recurring bundles
Customers need to undertake this process by 15 September 2021 or they will lose access to their mobile network and any outstanding credit.
Asda Mobile are encouraging customers to make the switch early by offering a reward to those who set their switch in motion.
They also reiterate the benefits customers will receive by sticking with Asda Mobile and transferring over to the Vodafone network:
5G access
Brand new bundles starting from £4 per month
Unlimited data deals starting from £20 per month
New online account
However, given that customers need to act in order to continue being customers of Asda Mobile, it may be that many take the opportunity to switch to another mobile provider.
Mobiles from supermarkets
Asda Mobile are currently one of two mobile networks operated by UK following the exit of Mobile by Sainsbury's from the market in early 2016.
While Asda Mobile have switched back and forth between the Vodafone and EE networks, Tesco Mobile is well established on O2's network.
Arguably, the two supermarket networks have different priorities, with Asda Mobile focusing on monthly bundles and pay as you go and Tesco Mobile offering handset deals alongside that.
Tesco Mobile seem to punch above their weight as an MVNO with a stellar customer service record. For example, they were the overall winner when we updated our guide to the best mobile customer service in December 2020.
With a merger between O2 and Virgin Media on the cards, however, we could still see shake-ups in the mobile sector in the years ahead.
For example, MVNO Virgin Mobile are switching their customers from EE's network to Vodafone's this year, but we would ultimately expect them to shift over again to the O2 network if the merger goes ahead.