Taking Amazon Prime through Vodafone's Entertainment plan would save £1 per month while opting for YouTube Premium would save £5 per month.
It means there are now five different options for Vodafone mobile customers to add to their pay monthly contracts.
However, it's important to note that there isn't any option for customers to change their minds after choosing their entertainment add-on for the length of their contract.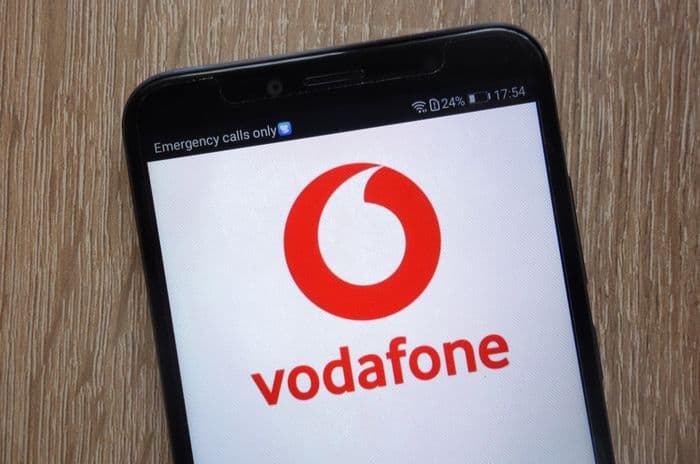 Credit: Piotr Swat/Shutterstock.com
New content partners
Vodafone customers can save £1 per month on Amazon Prime and will also have access to Twitch Prime gaming content as well as unlimited free delivery and other perks.
It's worth pointing out that this latest offering from Vodafone is the full Amazon Prime experience rather than the Amazon Prime Video only offer previously available to customers.
Existing customers with an Amazon Prime Video add-on with Vodafone who have more than three months left on their contracts will be automatically upgraded to the full Amazon Prime package.
Meanwhile, YouTube Premium has been added to the Entertainment plan options for the first time, representing a saving of around £5 per month on the usual subscription fee of £11.99 a month.
Entertainment plan choices
These new additions mean there are now five Entertainment plan add-on choices for customers when they choose a new Vodafone pay monthly deal: Amazon Prime, YouTube Premium, Spotify Premium, Now TV Entertainment Pass and Sky Sports Mobile TV.
With Sky Sports Mobile TV, there are two options. The first one includes unlimited access to the following channels on mobile: Sky Sports Premier League, Sky Sports Action, Sky Sports Arena, Sky Sports News and Sky News. For an extra £5 per month, customers can add Sky Sports Football, Sky Sports Golf, Sky Sports Cricket and Sky Sports F1.
Entertainment plans are available to pay monthly customers taking a phone contract or SIM only deal for 12 or 24 months, but a customer's choice is set in stone once they've chosen and activated it - they can't swap or cancel the benefit.
Something else to remember is that none of these add-ons have inclusive data with them, so using video or music streaming away from wi-fi will incur data costs and customers on higher data mobile plans might benefit most.
Read our full review of Vodafone mobile.
Content rivals
These latest content upgrades from Vodafone are part of a wider trend among mobile providers to add content partners and provide entertainment options as part of a customer's mobile contract.
EE are arguably the market leader in this regard, launching their Smart Plans with Swappable Benefits back in May 2019.
They amended the plans in August 2019 and then added BritBox, first as a partner and then as a Swappable Benefit in early 2020.
As things stand, customers purchasing an EE Smart plan now have access to the following Swappable benefits: EE Video Data Pass, Roam Further Pass, BT Sport Ultimate, Amazon Prime Video, BritBox.
The crucial difference between EE and Vodafone's add-ons is that EE's are swappable, as the name suggests, and can be swapped with another option every 30 days if a customer wants to change their entertainment options.
In addition, while Vodafone only offer a single Entertainment add-on to customers, EE's pay monthly customers on higher data Smart Plans can access multiple Swappable Benefits.
O2 also have a range of O2 Extras, the most unique being Disney+. They became their exclusive UK mobile partner in March 2020.