Locations including London, Manchester, Leeds and Bristol can upgrade to 5G speeds, although pricing is higher for Tesco's 5G services compared to 4G.
Tesco are offering bundles with 5G-capable smartphones, but these are so far limited to a range of Samsung models, some of which are not yet available.
Tesco Mobile uses O2's network for delivery, so their roll-out plans can only follow O2 as they continue their roll-out.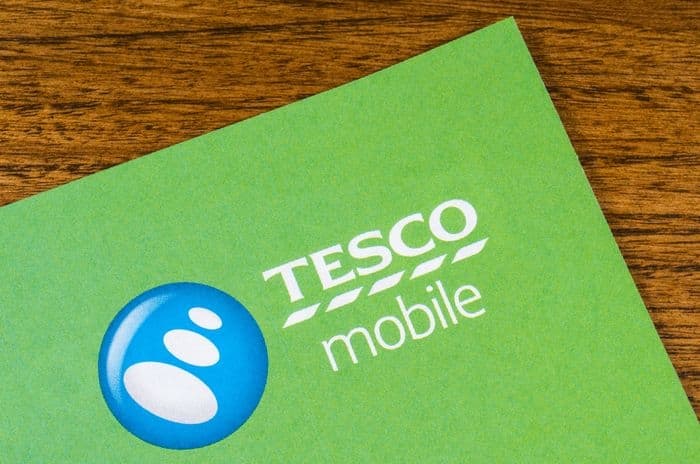 Credit: chrisdorney/Shutterstock.com
5G on Tesco Mobile
Tesco Mobile's 5G service was already switched on ahead of the announcement, so interested customers will be able to sign up and upgrade immediately.
Pricing for a SIM only deal including 5GB of data, 5,000 minutes and texts on a 12-month contract is £15 per month, although it should be remembered that 5G devices from major manufacturers like Samsung can come with hefty price tags. Jumping up the scale, a SIM only deal with 100GB of data, 5,000 minutes and texts would be £30 per month.
If you add a handset into the mix, the Galaxy A90 with 5GB data, 5,000 minutes and texts on a 24-month contract costs £37.49 per month. Tesco offer a range of handset contract lengths, ranging from £59.97 including usage on this model for 12 months through to £29.99 for 36 months.
While some other operators have elected to price their 5G plans at the same level as their 4G ones, Tesco haven't followed that path and so customers will pay a premium for their upgrade to 5G.
Tesco Mobile consistently scores well in Ofcom's quarterly complaint figures, drawing just 1 complaint for every 100,000 customers according to the most recent data for Q3 2019.
Read our review of Tesco Mobile here.
Initial locations
The 24 locations switched on as part of this initial launch are: Belfast, Birmingham, Bradford, Brighton, Bristol, Cardiff, Coventry, Derby, Edinburgh, Glasgow, Leeds, Leicester, Lisburn, Liverpool, London, Luton, Manchester, Newcastle, Northampton, Norwich, Nottingham, Sheffield, Slough and Stoke-on-Trent.
As always with these types of switch on, the coverage will vary across the area and so it's definitely worth checking with a network's coverage map to see if you can benefit from 5G in the areas where you spend the most time.
Tesco are a Mobile Virtual Network Operator (MVNO) using O2's network to deliver their services. As such, their roll-out plans can only incorporate areas O2 are going to cover.
For instance, O2 are expected to roll-out 5G in further areas including Blackpool, Guildford and Reading during the next few months, so it would be expected that Tesco Mobile 5G would be switched on there soon too.
On the flip side, Tesco customers are also impacted by any network issues affecting O2, as was shown in the huge O2 outage back in December 2018.
5G roll-out
O2's 5G switch-on was the third of the major networks, coming in October 2019 after earlier launches by EE and Vodafone. Three Mobile lagged behind, only switching on 5G for smartphones last month.
In July 2019, it was announced that O2 have teamed up with Vodafone to share 5G equipment which should improve the roll-out process for those two operators and the others like Tesco who use their networks.
Our brand-new guide to 5G mobile broadband looks at the types of phones and plans available on 5G, as well as looking at the coverage across all four major networks.