The top three reasons for choosing a new supplier were cost-related, with better tariffs and good deals the priority.
Even when prompted by the interviewer, non-cost reasons for choosing an energy company were given as secondary considerations.
In related news, the latest electricity switching report from Energy UK shows an increase of more than 100,000 switches in February 2020 compared to the same month a year ago.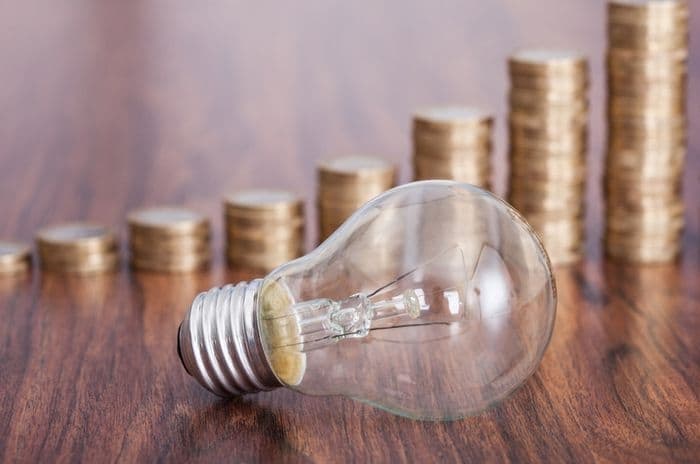 Price matters
Ofgem and Citizens Advice have commissioned several waves of a consumer survey into the way domestic customers perceive the energy market.
Although the findings cover everything from complaints to smart meters, it's the attitudes towards reasons for choosing individual suppliers that are most noticeable.
When asked why they selected a supplier, the top three reasons were that they had a better tariff than the old supplier (54%), they had a good/the best tariff (49%) and the customer wanted to get a fixed term or fixed price deal (31%).
Only 19% initially identified a supplier's good reputation as a reason to choose them, with 17% identifying good customer service and only 16% highlighting that a supplier offered green energy.
After the interviewer prompted for non-cost reasons why a supplier was chosen, only an addition 3% identified reputation, 2% pointed out customer service and 1% said a supplier provided green energy.
4% more said the company was a well-known brand than the 15% who highlighted this unprompted in the first question.
Focus on pricing
While survey results should never be taken as wholly representative of what's going on in the energy market, these findings do suggest customers are attracted by tariffs and pricing more than any other element of a supplier's offering.
This isn't to say that recent green tariff changes by the likes of Scottish Power and British Gas make no difference to the behaviour of customers, but it does imply it must be paired with a good tariff to entice customers.
There's been plenty of friction among energy suppliers in recent years, with challenger Bulb criticising large suppliers for setting their prices too close to the energy price cap, meaning there was little choice in the market.
Bulb are one of the suppliers consistently pricing below the energy price cap with their simplified single tariff, and they announced earlier this month their prices from 1 April would be £218 below the cap.
Compare cheap energy deals from dozens of suppliers using our free tool.
Switching increasing
In separate news, the latest figures from trade association Energy UK show a year-on-year increase in the number of electricity customers switching.
There were 558,836 electricity switches in total in February 2020 compared to 452,977 in February 2019. Back in 2018, the figure for February was 453,560, so there was no year-on-year increase between 2018 and 2019.
2019 was a record year for electricity switching, with 6.4 million households switching supplier, 9% more than the previous year.
Taking January and February 2020's figures together, there have already been over 1 million electricity switches so far in 2020. This compares with around 835,000 at this point in 2019.
However, while these figures suggest 2020 may be the biggest year for switching yet, there's no indication what effect the Covid-19 outbreak may have on switching behaviour.
Last week, the Government announced emergency measures to help the most vulnerable energy customers on pre-payment meters, and there are likely to be other measures announced in the coming weeks.